Rocco Cipolla Wraps Up Stellar EP Cross Country Career
A 3-time state qualifier, Rocco Cipolla also broke the EPCHS record in the 3-mile race in 2023.
Rocco Cipolla will surely go down as one of Evergreen Park Community High School's all-time great runners. The senior team captain wrapped up an incredible high school cross country career in 2023 by winning more races, breaking more records and qualifying for the IHSA state finals for the third year in a row.
Among the highlights of his senior season was setting the school record in the 3-mile cross country race with an impressive time of 15 minutes, 22 seconds.
"This incredible accomplishment showcased his dedication to the sport and his unwavering commitment to excellence," EPCHS Cross Country Head Coach Pat Doran said. "Rocco's record-breaking performance was a testament to his years of hard work, countless hours of training, and his natural talent for distance running."
Cipolla also captured the individual cross country championship at both the conference and regional levels, showcasing not only his speed and endurance, but also his ability to perform well when it matters most.
Doran also points out Cipolla's commitment to academics as one of the top 15 students in the Class of 2024 and a distinguished member of the National Honor Society. Cipolla will continue both his academic and athletic careers at Roosevelt University in Chicago.
"He serves as a shining example of what can be achieved through hard work, dedication, and a strong commitment to both academics and sports," Doran said.
Both Boys and Girls Cross Country Teams Qualify for Sectional
Both the boys and girls cross country teams had stellar 2023 seasons that were capped off by both teams advancing to the IHSA sectional round.
As teams, both the Mustang girls and boys finished in 3rd place out of 13 schools at the October 21 regional at Midlothian Meadows.
In addition to Rocco Cipolla's conference meet win in the boys race, senior girls runner Taylor Yeaman also finished in the top 10 overall at the October 14 South Suburban Red Conference meet.
Mustang Football Notches Another Playoff Season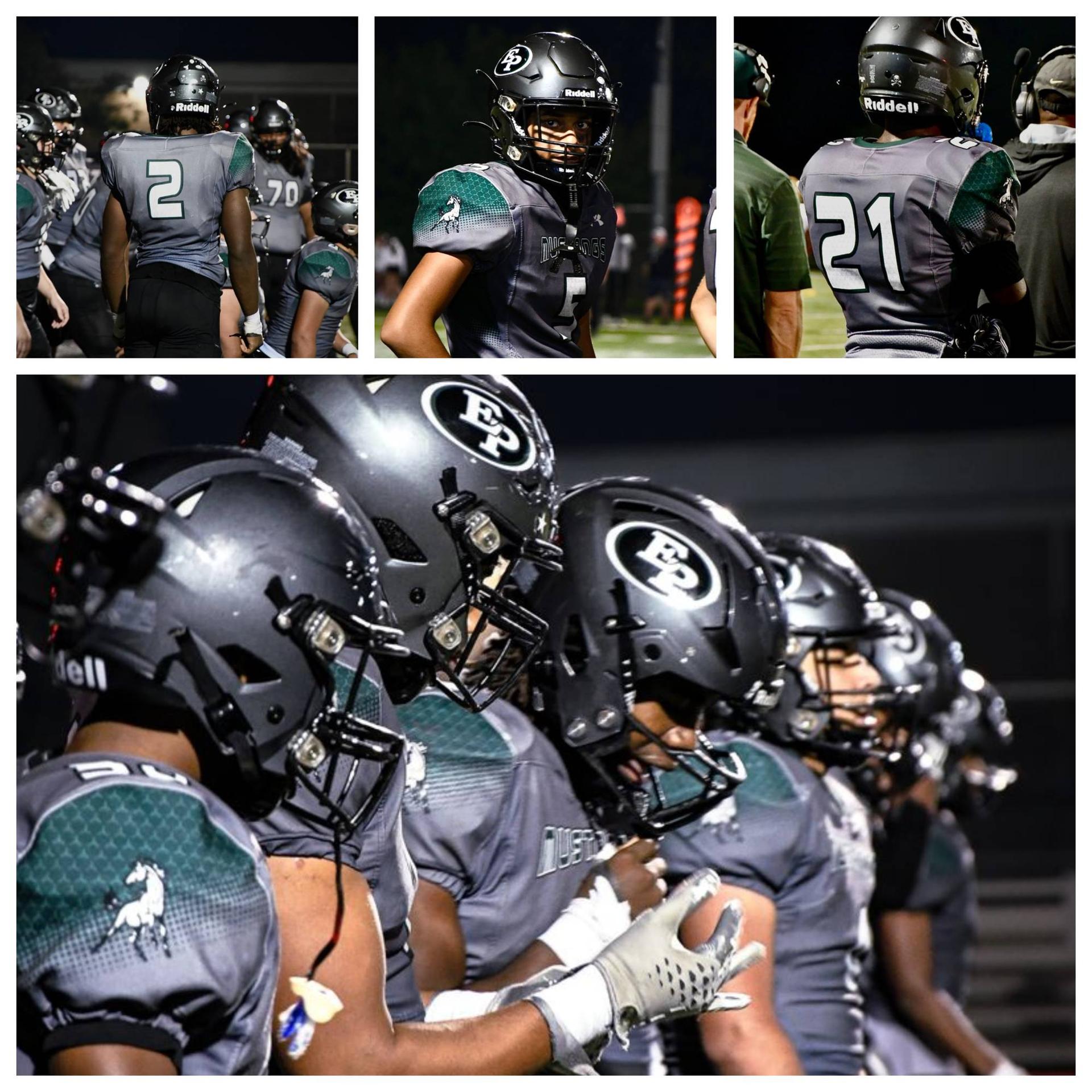 Reaching the IHSA postseason has become the norm for the Evergreen Park Mustangs football team.
The team qualified again in 2023 after posting a 6-3 regular season record. The 2023 season marked the fifth consecutive non-shortened season in which the Evergreen Park Mustangs qualified for the postseason, a first in school history.
Wins over rivals Oak Lawn and Eisenhower helped cement the playoff berth, as did a 33-7 triumph over Argo on Homecoming.
Nine Mustang players were named to the South Suburban Red All-Conference team including Eduardo Antunez, who was named the conference Lineman of the Year. Antunez was later named an Honorable Mention to the All-State team by the Illinois High School Football Coaches Association.
"It was an exciting season and we are proud of our players' accomplishments," EPCHS Football Head Coach Jim Ramazinski said. "We look forward to watching the future success of our graduating seniors."
Heading into 2024, Ramazinski added that "the future is bright!" for Mustang football.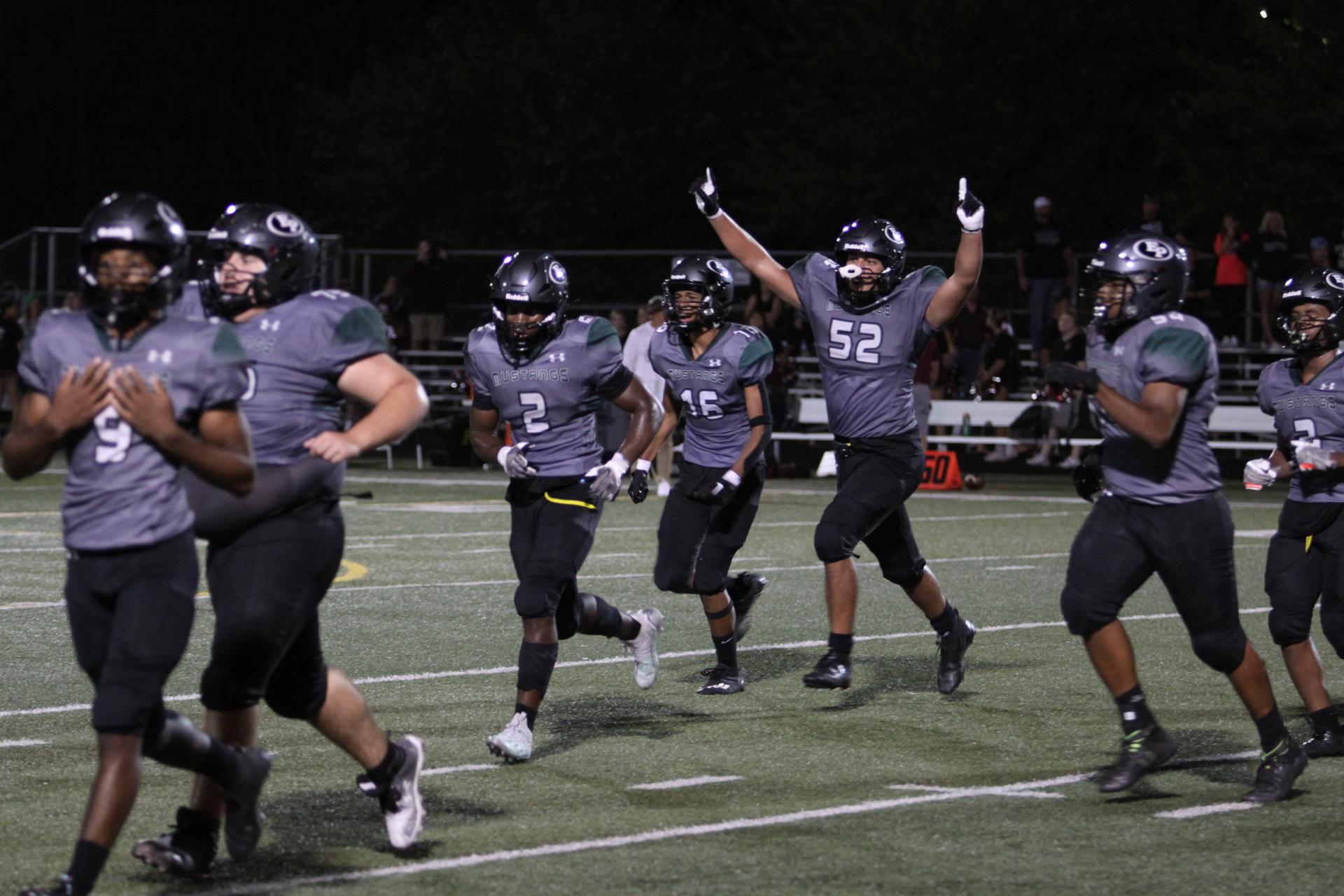 Young EP Volleyball Team Reaches Regional Final
A young nucleus of talent led the Evergreen Park Mustangs' volleyball squad in 2023 under first-year Head Coach Brian Zofkie.
"We were a young team of selfless players who were willing to change positions and do whatever it took, putting the team first," Zofkie said. "We will miss our seniors tremendously but are looking forward to seeing how our young core progresses into leadership roles next season!"
The Mustangs hosted an IHSA regional and won their opening round game against Bremen, reaching the regional championship.
Neve Hayes led the way against Bremen with 4 assists and 4 kills as Maddie Bruno added 8 aces, Cassidy McMullin 2 blocks, Fiona Buchanan 9 kills and Jordan Johnson 4 kills.
Golfer Colin Kelly Qualifies for State
EPCHS saw its first state qualifier of the 2023-2024 school year in early October when senior golfer Colin Kelly qualified during a stellar sectional outing in which he shot a 76 at Wedgewood Golf Course in Plainfield.
At state, Kelly had a two-day score of 154 to finish in 21st place.
It was the first state appearance for Kelly, who became the first Evergreen Park Mustang golfer to qualify for state since Charley Burns did so in 2021.
CONFERENCE CHAMPS! As a team, the Evergreen Park Mustangs' varsity golf squad won the South Suburban Red Conference meet on September 18 at Cog Hill Golf Course in Lemont. The conference title is the third consecutive for the Mustangs, and the 10th in 20 years under Head Coach Scott Pasek. Pasek is shown below with Colin Kelly during an early season meet against Hillcrest.
GIRLS GOLF RETURNS: The fall of 2023 also marked the return of an EPCHS Girls Golf team that would compete at both the varsity and junior varsity levels as a team.
Joie Burns, Charlotte Mankowski, Emily Mills, and Miaa Medina (pictured below, from left to right) were the group to compete in the school's first girls varsity golf match in decades. Joie Burns notched the team's low score in the meet.
Competing at the JV level at conference, the Mustang girls took second as a team. Medina finished 4th, Mankowski 6th and Burns 8th at the conference meet.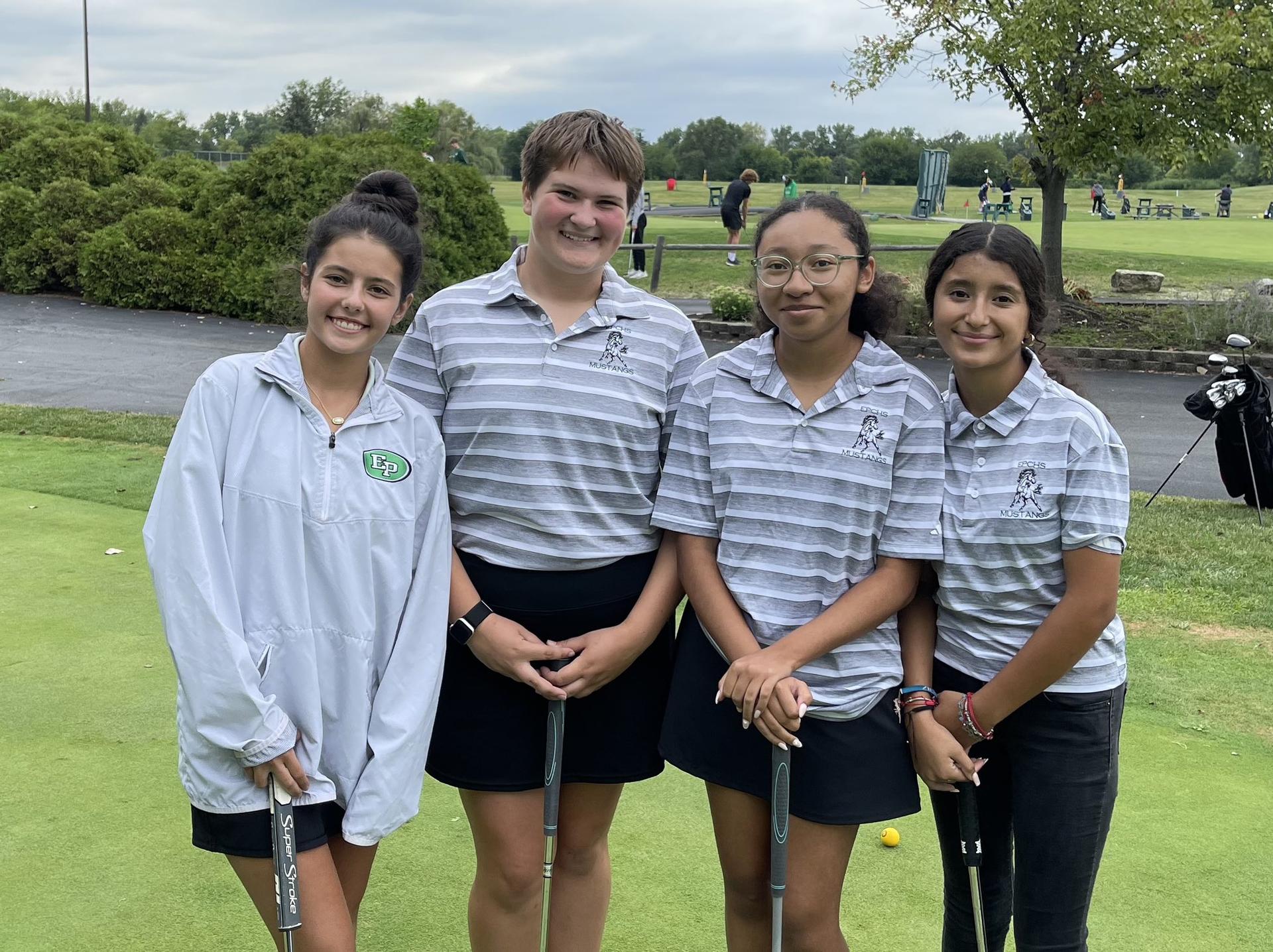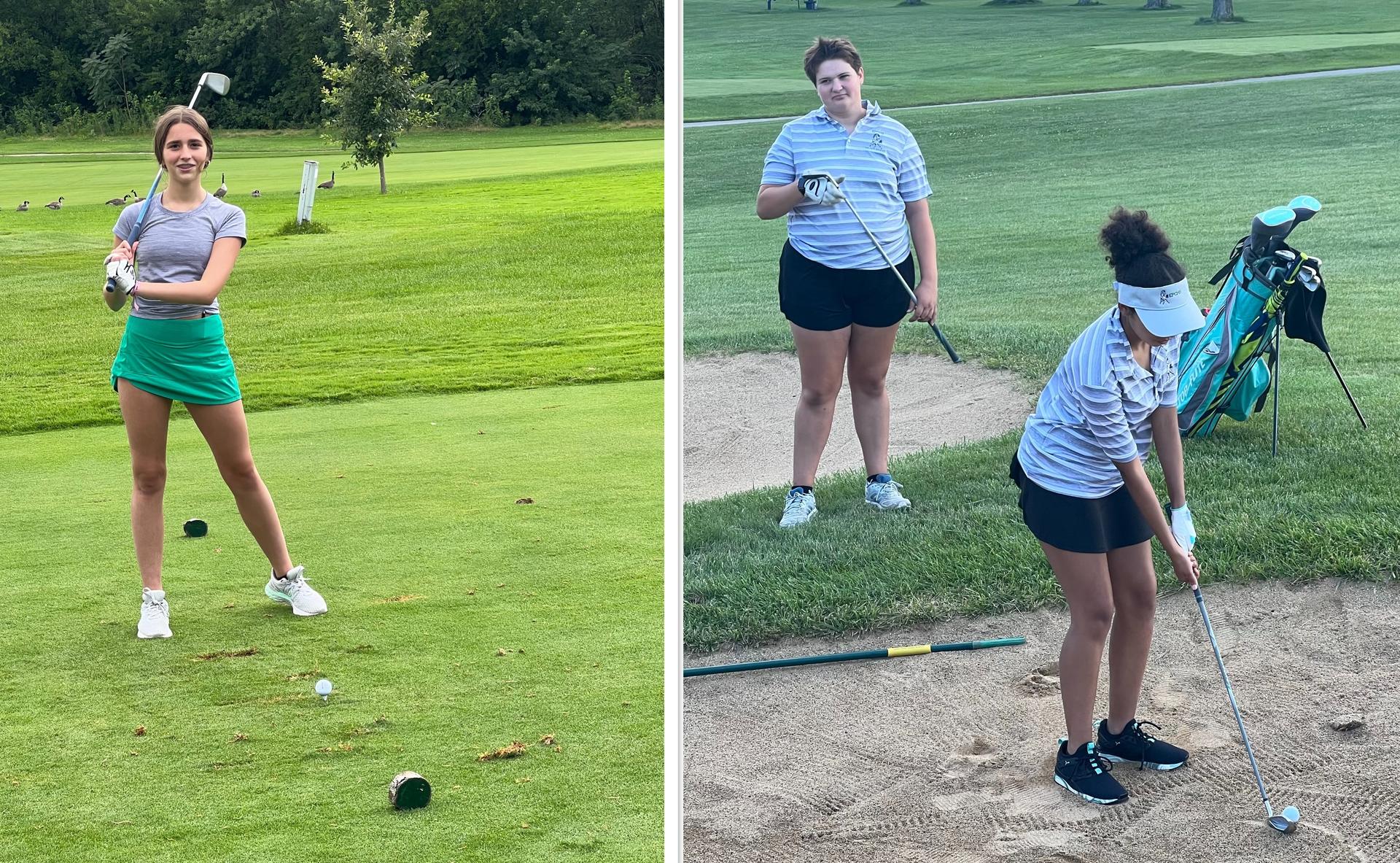 The EPCHS varsity 200 freestyle relay team of Maeve Faulkner, Lilli Gleason, Morgan Brady and Damayanti Argueta finished in 1st place at the South Suburban Red Conference meet at Oak Lawn.
"These four swimmers are a key component to our team success overall, each swimming two individual events and two relays for the team," EPCHS Swimming Head Coach Sarah Marshall said. "Individually, these girls earned even more medals and dropped time to have a great meet overall!"
Boys Golf: Colin Kelly, Billy Buchanan, Fionn Doherty
Boys Soccer: Malachi Espinoza, Miguel Ceja
Cross Country: Rocco Cipolla, Taylor Yeaman
Football: Eduardo Antunez, Gerald O'Hare, Jayden Pittman, Antonio Clay-Jones, Jedidiah Adjayi, Caleb Keyser, David Johnson, Genesis Ward
Volleyball: Neve Hayes
Girls Swimming: Maeve Faulkner, Lilli Gleason, Morgan Brady, Damayanti Argueta