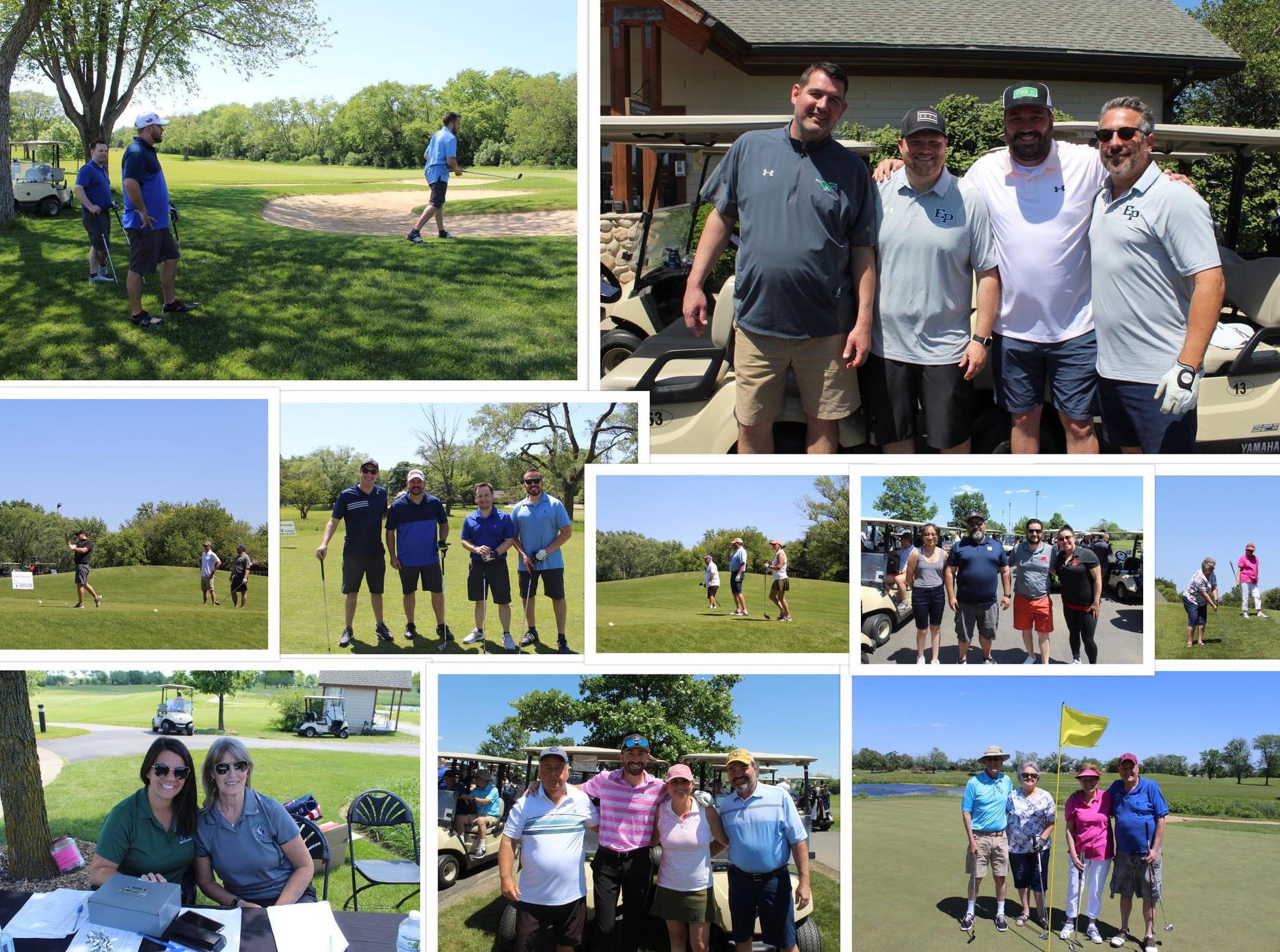 Welcome back to 'EP Alumni Quarterly,' your update on everything good happening at the alma mater. We're happy to share some great news with you this summer.
Our June 3 golf outing pictured above brought 98 supporters to the Coyote Run Golf Course in Flossmoor on a beautiful day. It was a great way for many of you forever Mustangs to reminisce and keep in touch while enjoying a day out on one of the south suburbs' most scenic courses.
We have several Mustangs to welcome to the alumni club, with the graduation of 240 students on May 25. The Class of 2022 includes many who are off to college, some entering the work force, others in the trades, and seven who have enlisted in the military.
The EPCHS Hall of Fame has also grown, with the first in-person Honors Night ceremony in three years held in the auditorium in May.
With summer programs in full force and preparations already underway for the upcoming school year, we are looking forward to hopefully putting COVID in the rear-view mirror and bringing forth some great ideas to make EPCHS even better than it is today.
Do you know someone worthy of an alumni spotlight? Send their contact information to Tim Moran, EPCHS Director of Public Relations, at tmoran@evergreenpark.org.
4 Inducted Into EPCHS Hall Of Fame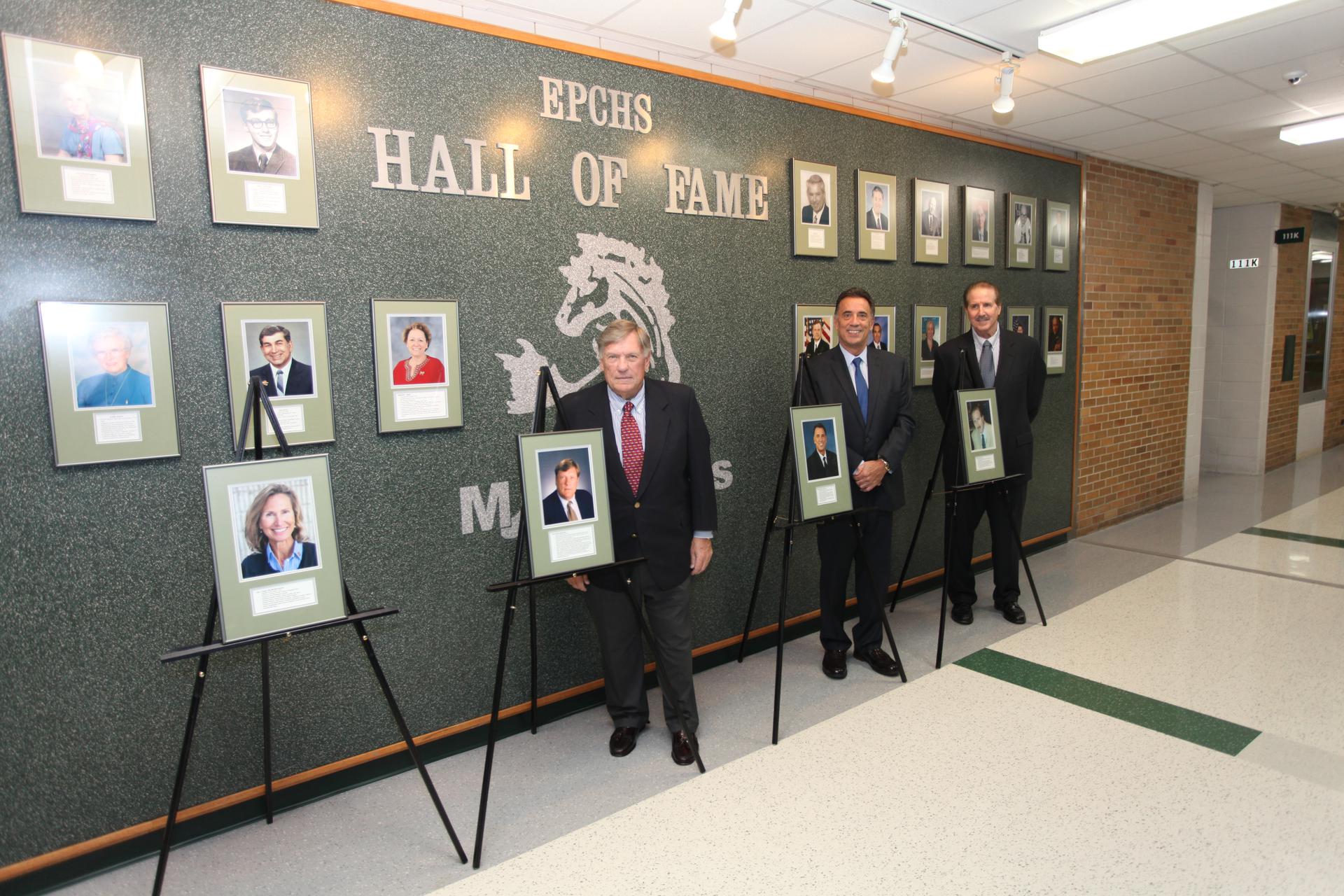 Four former Evergreen Park Community High School students were inducted to the school's Hall of Fame during the Honors Night ceremony held on Monday, May 2. The newest members of the EPCHS Hall of Fame are Leila C. Younger (not pictured), Stanley Greanias, Mark Marzullo and Joseph Ziemba.
Leila C. Younger
Younger is a 1979 graduate of EPCHS who works as a dentist, graduating from the University of Illinois College of Dentistry with Honors. She's currently the executive director of the American Board of Pediatric Dentistry and an assistant professor for the Ostrow School of Dentistry at the University of Southern California. She provides pro bono dental services to children in impoverished countries, and delivers complimentary dental services to students at Sunny Hill Grade School in Carpentersville, Illinois.
Stanley Greanias
Greanias is a 1967 alum of EPCHS who has had a highly successful business career with stops at Johnson & Johnson, Flavor Tree Foods and Sara Lee, among other companies. Sara Lee awarded Greanias their first Shareholder Value Builder award for the many contributions he made toward growth in their Coffee Division. He's also the founder, and past president and CEO, of the Greek American Restaurant Cooperative.
Many organizations have included Greanias on their board of directors. He was the chairman of the National Coffee Association from 1990-1992 and served as Chairman of the Board for the Downers Grove Police & Fire Commission from 1985-1999.
Mark Marzullo
Marzullo, EPCHS Class of 1975, has been an elected Village of Evergreen Park trustee since 1996. The president of the Evergreen Park-based Marzullo Supply, Inc. has made a number of contributions on a local level, including his role in acquiring football field lights at EPCHS and helping establish a girls' softball league at Yukich Field in Evergreen Park.
Joseph Ziemba
Ziemba, another 1967 EPCHS graduate, is considered an expert in the global commercial fire suppression industry and has been recognized as one of the leading authorities of professional football. He's an award-winning author of numerous books about professional football, has been recognized as the 1999 Volunteer of the Year for the Frankfort, Illinois, Girls' Softball Association and received the "Thomas Malcolm Volunteer of the Year" award from Morgan Park Academy in 2018.
Graduation 2022: Meet The Newest Alums
Valedictorian: Thomas Gricus (Marquette University)
Salutatorian: John Bledsoe (University of Illinois)
Class President: April Kirts (Butler University)
Top 10 Percent: Gricus, Bledsoe, Kirts, Caroline Duffy, Jake Dwyer, Alexis Elwood, Julian Flannigan, Natalie Galindo, Nathan Johnson, Tyler Kirts, Wyatt Lantz, Yuliana Lopez, Mary Marcosa, Isabella Martinez, Zachary Meyer, Denisa Neda, Cathleen Rech, Madelyn Schaffrath, Matthew Summers, Leah Thomas, Annel Valencia Soto, Meghan Valentino, Tristan Wagner.
Military Bound: Leilani Cazares-Martinez (National Guard), Daniel Hawkins (Marines), Gabriela Flores (U.S. Air Force), Michael Cihocki (U.S. Army), Jose Medina-Meza (National Guard), Kevin Rodriguez (Marines), Adam Viravec (Marines).
Akirah Fort broke a 15-year-old record in the Girls Track High Jump event previously set by Anne Schnitzenbaumer in 2007.
The Boys Swimming 200 free relay team of Nathan Fernandez, Connor Shomody, John Bledsoe and Quinn Tyrrell also broke a 15-year-old EPCHS record, the one set by Jeff Easterhouse, Neil Drumm, Steve Dahlke, and Brian Edgeworth in 2007.
REST IN PEACE: Jim Baker, a 1958 EPCHS alum who starred in football, basketball and baseball for some of the earliest Mustang athletic teams, has died at age 82. Read his obituary here.
John "Coach" George, an original EPCHS teacher and coach, was remembered during a memorial ceremony at the First United Methodist Church in Evergreen Park on July 9. Coach George died during the early months of the pandemic, so an in-person memorial was not possible then.
He taught biology and coached wrestling and cross country over a 36-year span at EPCHS. The photo below shows Coach George with the 1959-1960 EPCHS wrestling team, one of the first teams in school history.
A New Look Facing 99th Street
The new fencing facing 99th Street from EPCHS is a project of the Mustang cheerleading squad. It has been a pleasant addition to the community!