Ruben Gallego, EPCHS Class of 1998, Launches Campaign for U.S. Senate


U.S. Rep. Ruben Gallego, a 1998 graduate of Evergreen Park Community High School and current representative for Arizona's 3rd Congressional District, has launched a campaign seeking to become one of two United States Senators representing Arizona.

Gallego, a Democrat and member of the EPCHS Hall of Fame, is challenging the Independent incumbent U.S. Senator Kyrsten Sinema in 2024.
| | | |
| --- | --- | --- |
| One of America's leading experts on the history of professional football. | A Navy veteran is now a firefighter and paramedic in Chicago and Evergreen Park. | A social worker intern and head coach of the EPCHS' color guard teams. |
Megan Pyles, EPCHS Class of 2017, Named Head Softball Coach at Lyons Township High School
Megan Pyles, a star softball player for EPCHS in the mid-2010s, was recently named the head varsity softball coach at Lyons Township High School in La Grange.
Pyles said much of her coaching style was inherited from EPCHS Softball Head Coach Michelle Vucsko when she played for her during her junior and senior years of high school.
"I'm extremely grateful for the opportunity and cannot wait to see what this journey has in store for me!" Pyles said.
Alumni Speaker Series Launched

Antonio Garcia, EPCHS Class of 2015, spoke to the computer classes and the National Honor Society about his experiences changing colleges while obtaining his computer science degree and how he obtained a managerial position in a multinational corporation as a computer programmer.

Mr. Garcia stated his career goals changed while in a computer course taught by Mr. Pierce, from the medical field to one involving computers. Mr. Garcia and his family are truly lifelong Mustangs, as his mother works in the building as a paraprofessional.

Other alumni speakers in the series have included Ms. Hannah Rahm ('19) and Ms. Brianna Kuramitsu Lambrecht ('11).
A group of six current students became the first ensemble in school history to submit for the IHSA State Drama Series for Musical Theatre. Pictured to the top right are, from left, Matthew Dever, Patrick Haythorn, Rosebud Summers, Suzy Summers, Parker Rundle and Michael Noel.

Senior Leo Cassidy (right) has become the second Mustang this year to be awarded the prestigious Chick Evans scholarship for golf caddies. Leo will attend the University of Illinois on a full-ride scholarship.

Junior basketball star Nolan Sexton (right) has surpassed the 1,000-point mark for his high school career. He's among the highest scoring Mustangs in school history.
New Principal Hired at EPCHS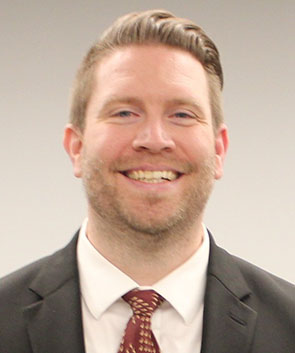 Matthew Dugan, pictured above, has been named the next principal at Evergreen Park Community High School.
Dugan will become EPCHS principal on July 1, 2023, upon the retirement of current Principal Bill Sanderson.
"I am thrilled and honored to be the next principal of Evergreen Park Community High School," Dugan said. "I would like to thank the Board of Education, Superintendent Tom O'Malley and Principal Bill Sanderson for this opportunity. I'm excited to begin working with our students, staff and families of EPCHS."
Dugan comes to EPCHS with a wealth of experience in education. He's currently an assistant principal at J. Sterling Morton West High School in west suburban Berwyn, a role he has held since July 2020.
Before moving to Morton West, Dugan served as the Dean of Students at J. Sterling Morton East High School in west suburban Cicero from July 2016 to July 2019 and was then promoted to lead dean of students at Morton East from July 2019 to June 2020. He's also served as assistant principal and dean of student affairs and operations at Association House High School/El Cuarto Año in Chicago, facilitator to the learning center at Hillcrest High School in Country Club Hills and a teacher at Jane Addams Alternative High School in Chicago.
Dugan earned a bachelor's degree from Saint Xavier University in 2008 and a master's degree from Concordia University in 2012, and is currently completing his doctoral program from the University of St. Francis.
"We are very excited to welcome Mr. Dugan as our next principal and instructional leader at EPCHS! Matt is very familiar with our community, and we are confident, under his leadership, our high school will move forward in every facet!" said EPCHS Superintendent Tom O'Malley.
Jim Ramazinski Tapped as Next EPCHS Head Football Coach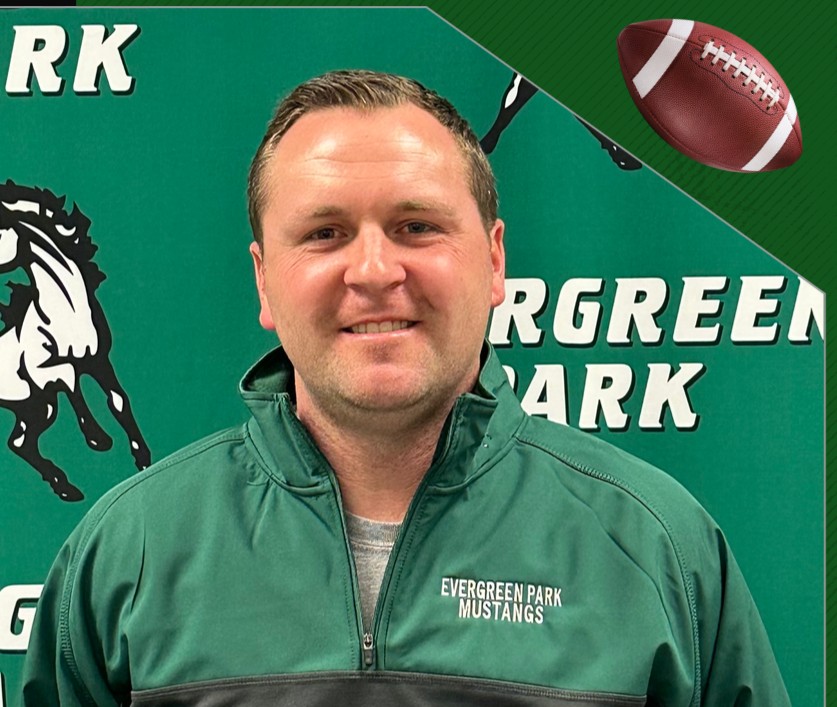 Jim Ramazinski has been named the next head varsity football coach at Evergreen Park Community High School.
Ramazinski comes to EPCHS with a wealth of coaching and teaching experience. He's currently a special education teacher at Victor J. Andrew High School in Tinley Park and served as the defensive coordinator for the Thunderbolts' football team the past four seasons. Prior to that, Ramazinski gained experience as a varsity assistant and special teams coach at Andrew and head freshman coach and varsity assistant at Crete-Monee High School.
For five seasons, Ramazinski was the head coach for the boys lacrosse team at Andrew. In 2020, he was named the Illinois High School Association (IHSA) Coach of the Year for lacrosse.
At Evergreen Park, Ramazinski will teach special education in addition to serving as head varsity football coach.
"I'm happy to serve the students and community of Evergreen Park as football coach and teacher," Ramazinski said. "Our football program is going to stress the three pillars of 'pride, service and community.' I'm looking forward to seeing everyone on Friday nights this fall."
Ramazinski grew up in Chicago, graduated from Brother Rice High School and now resides in Evergreen Park's Southwest quad with his wife and four children.
Ramazinski replaces Jerry Verde at the helm of the Evergreen Park football program. Verde coached the Mustangs varsity squad for seven seasons from 2016-2022. He led the team to an 8-3 overall record and second round IHSA Class 4A playoff appearance in his final year.