Dear Parents & Guardians:
EPCHS students who have returned to school are beginning to enjoy some sense of normalcy. Some of our students who are either on site or learning remotely, are also participating in athletics and activities. While I am happy to see this, I am concerned about those students who are not yet in school. Many are truly struggling and in need of assistance to transition back to on site learning.
Attached below is a letter recently sent to you from Principal Sanderson. This letter provides detailed information about the impact of the pandemic on our students, supports available, and requirements for students with failing grades. It also explains the steps to take for students currently enrolled as remote learners to change to in-person learning.
It is very important that we work together to transition students back to school. If you have not already done so, I ask you to read through the letter and contact us with any questions you might have. The letter is provided below.
Sincerely,
Thomas O'Malley
Superintendent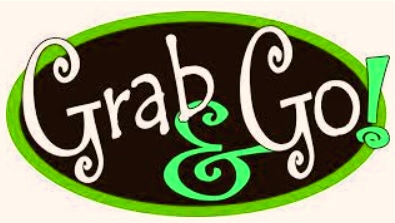 Spring Break Meals Available After School on Thursday
Immediately after school today/Thursday, Grab and Go meals will be distributed in the cafeteria. All students, both in building and remote, are eligible to receive the Grab and Go meals. This will also include meals for spring break.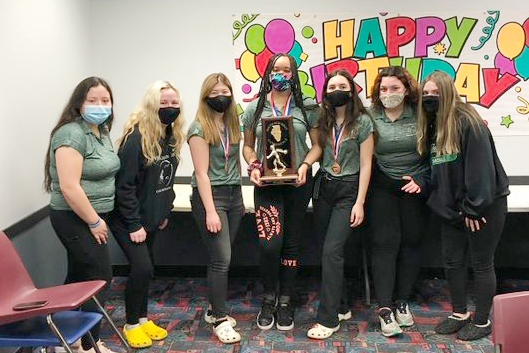 EPCHS Athletes are Glad to Be Back
While sports seasons have been shortened, our athletes are alright with that and just happy to be back with their teams. Our Football, Soccer, and Volleyball Teams are currently in the midst of their seasons while other teams are already celebrating successes.
The Girls Bowling Team had a 11-0 season and were Conference Champions. Macy Benson, Kiara Smith, and Jess Torres were named SSC Red All-Conference Bowlers.


Boys Bowler Conner Pula was named All-Conference Varsity 5-6 4th Place.


The JV Cheer Team was named Conference Champions for the first time ever, and the Varsity Cheer Team placed 3rd in Sectionals and 16th in State.


The Boys Swimming Team placed 3rd Overall at Conference, and Nathan Fernandez was named All-Conference.


The Boys Basketball Team record was 5-8, and Malik Kelly and Nolan Sexton were named All-Conference.


The Girls Basketball Team record was 5-8, and Clair Gavin was named All-Conference.


The Dance Team placed 3rd at Sectionals and 21st in State. Jillian Foley, Kristen Smith, and Madelyn Schaffrath were named All-Conference Athletes.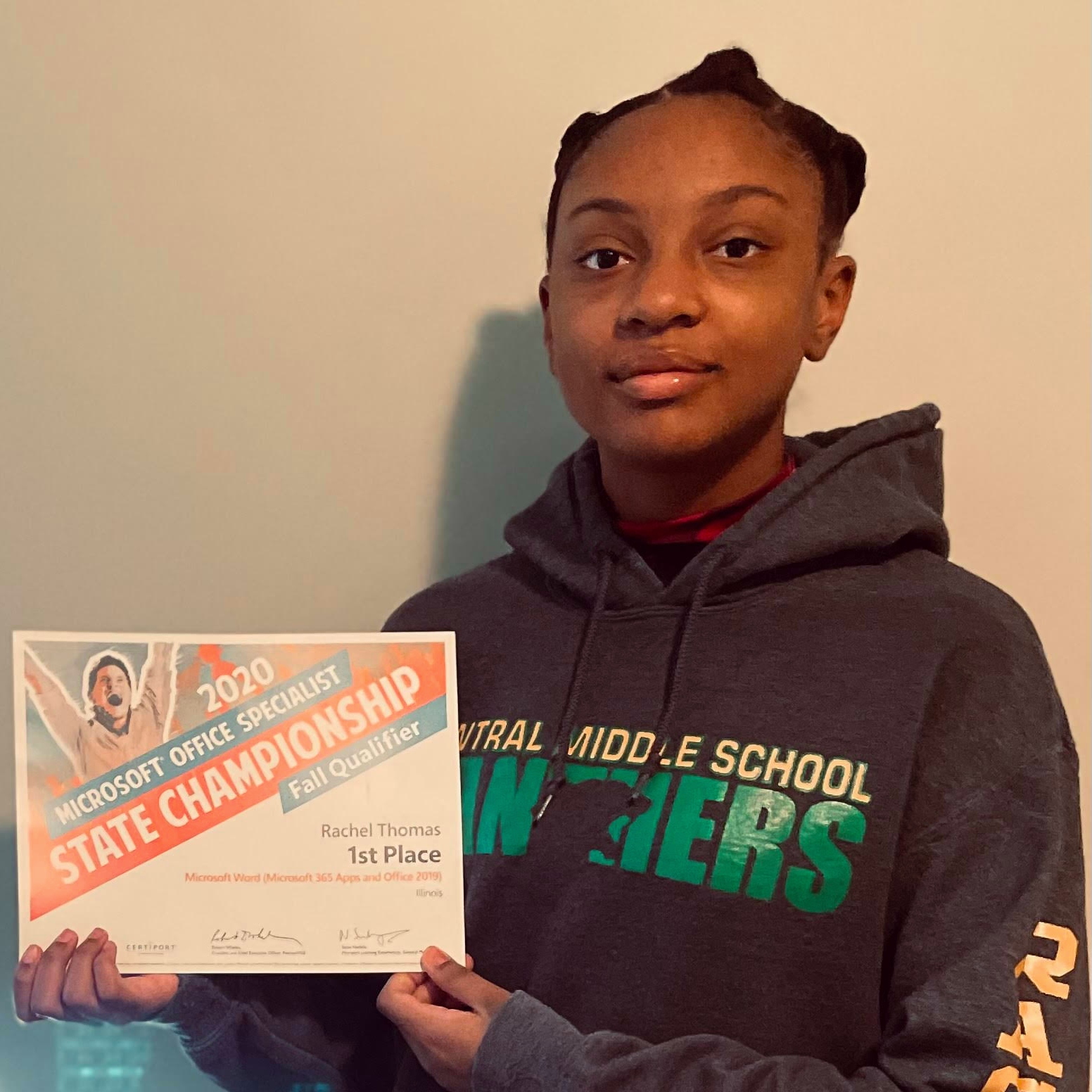 Rachel Thomas Wins State Championship
EPCHS is proud to announce that freshman Rachel Thomas has won the State Championship for mastery of Microsoft software. This accomplishment now qualifies her to compete against the best in the nation. Read the full article below.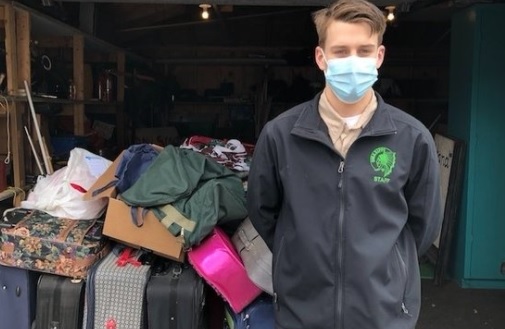 Michael Klier Assists CPD with Training Project
Evergreen Park Patch recently highlighted the volunteer efforts of senior Michael Klier. Michael, in an effort to achieve his Eagle Scout status with Boy Scout Troop 644, collected luggage from the community that would assist the Chicago Police Department with training dogs to track explosive odors. Below is the entire article highlighting Michael's achievement with this project as well as his history with scouting.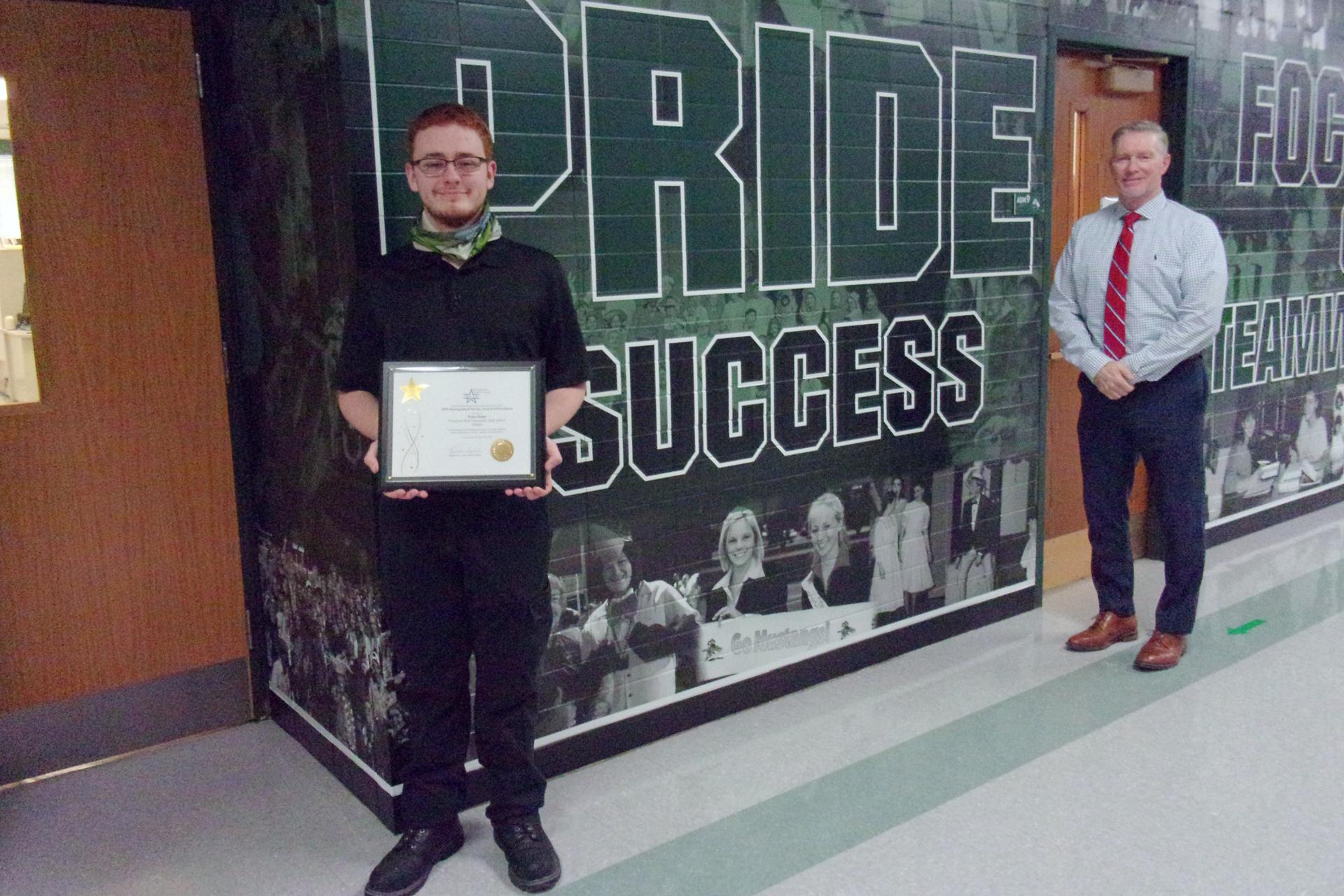 Nolan Rahm Helps PAWS Achieve Building Addition
Senior Nolan Rahm was recently recognized in the media for his work at the Tinley Park P.A.W.S. animal shelter. When the P.A.W.S. Director told Nolan they needed more space, Nolan made it his mission to bring the project to fruition and managed the entire project. Below is the complete article from Evergreen Park Patch.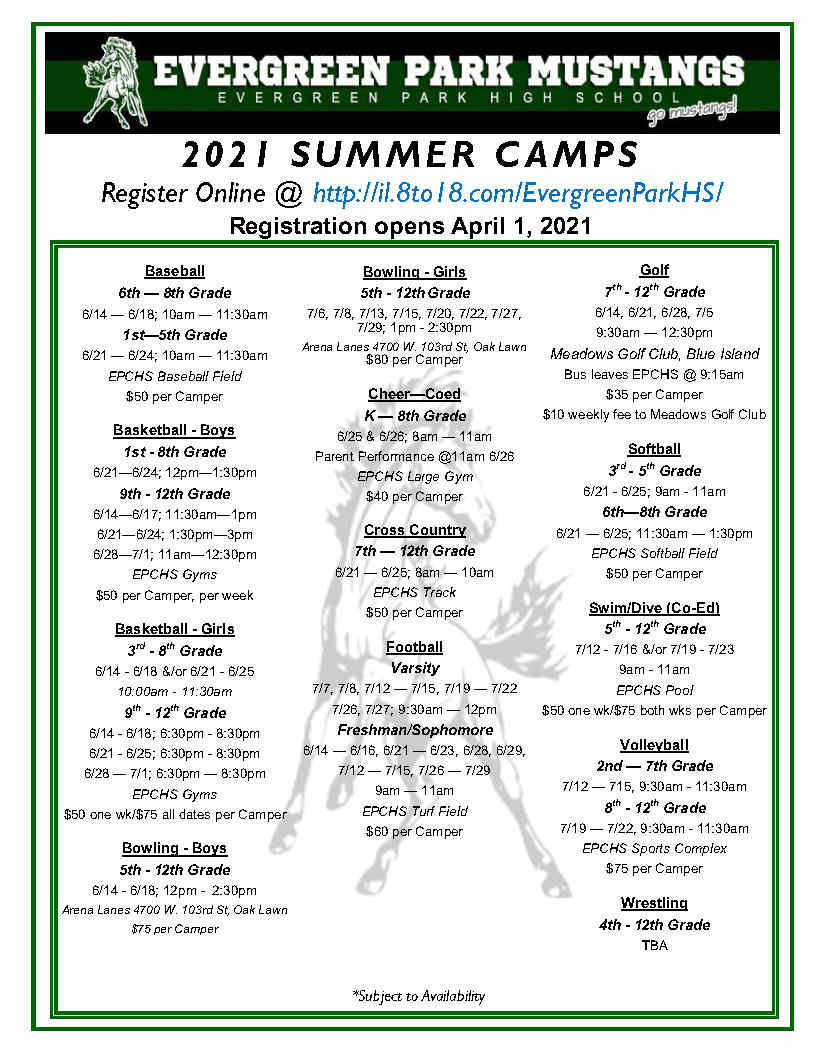 Summer Camp Registration Now Open
Our Athletic Department has released its list of camps that will be available this summer. They are expected to fill up quickly and we ask that you register your child as soon as possible by using the link below.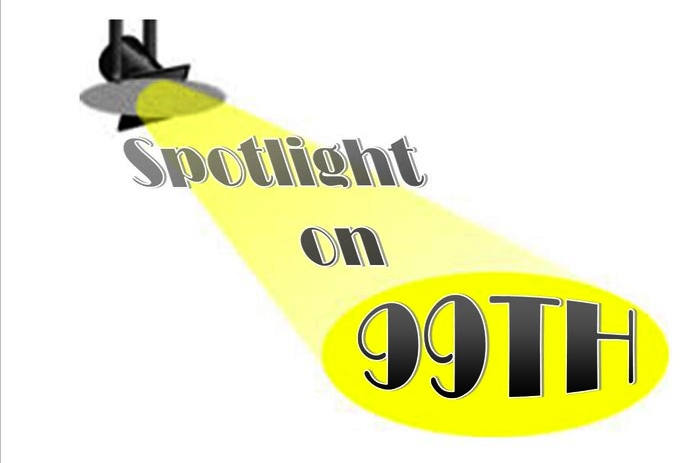 Register Now for Spotlight on 99th
Summer Theatre Camp
We are excited to announce that Spotlight on 99th will return with an in-person camp this summer. Camp dates are June 15-July 10 and the talented cast and crew will present "The Lion King, Jr." For more information and to register, please follow the 'Register Here' button below. Space is limited because of COVID restrictions, so please register as soon as possible.
Evergreen Park Community High School
9901 S. Kedzie Avenue
Evergreen Park, IL 60805
(708) 424-7400