Dear EPCHS Parents and Guardians:
On May 26, the Class of 2021 Commencement Ceremony took place in our gymnasium. It was a heartwarming feeling to be able to bring everyone together and present their diplomas to them with their family and friends present. On behalf of the Board of Education, administration, and staff, I wish the Class of 2021 all the best in the future.
I would also like to take this time to wish everyone an enjoyable and safe summer. This year, especially, it is well-deserved! We are extremely proud of our students, faculty, and support staff for all of their efforts to make this a successful year. I look forward to seeing you in the community this summer and at the start of school in August when we are able to return to school in a normal format.
Sincerely,
Thomas O'Malley
Superintendent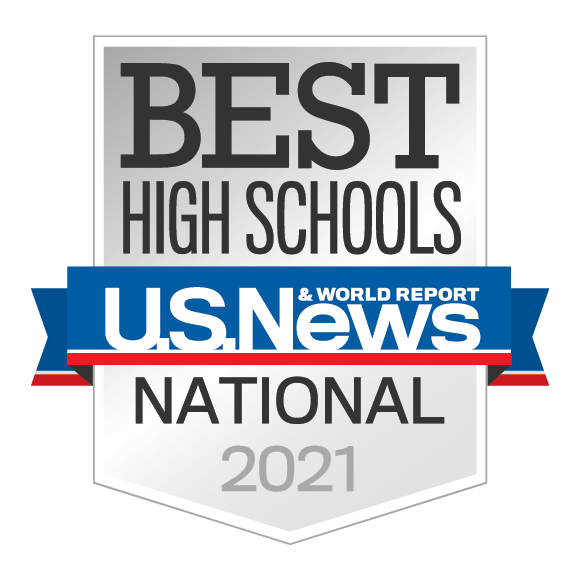 EPCHS Named Among Top U.S. High Schools
We are excited to report that EPCHS has made the list of the U.S. News & World Report's 2021 Best High School rankings! This is one more indicator of what happens with hard working students and staff, and a supportive community.
The U.S. News Best High Schools rankings include data on nearly 24,000 public high schools in 50 states and the District of Columbia. Nearly 18,000 schools were ranked on six factors based on their performance on state assessments and how well they prepare students for college.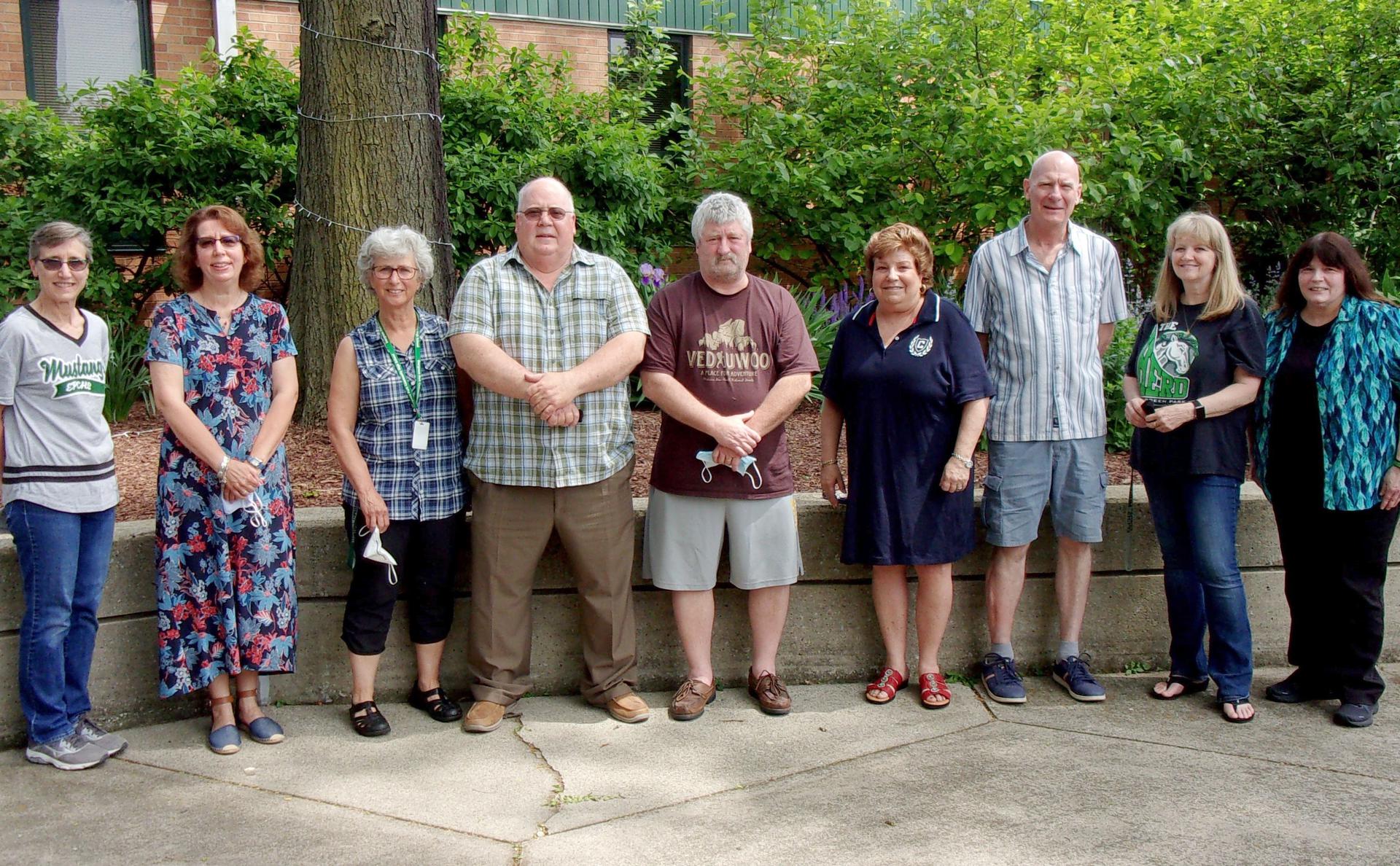 Congratulations to Retiring Staff
Congratulations to this year's retiring staff members. Eleven EPCHS dedicated employees have collectively given 244 years of service to our students and community. We wish them all the best!
Pictured left to right: Kyle Nine (Business Office) - 13 years, Sandy Safranek (Art Teacher) - 15 years, Kathy Augustyn (Science Teacher) - 20 years, Jamie Pembroke (Math Teacher) - 21 years, Krist Enstrom (Social Studies Teacher) - 25 years, Dianna Granata (English Teacher) - 25 years, Dave Ridenour (Industrial Technology Teacher) - 27 years, Beth Spezia (Business Teacher) - 27 years, and Eleanor Johnston (Math Teacher) - 32 years. Not pictured are Hanora O'Connor (Paraprofessional) - 17 years, and Frances Sekhri (English/World Languages Teacher) - 22 years.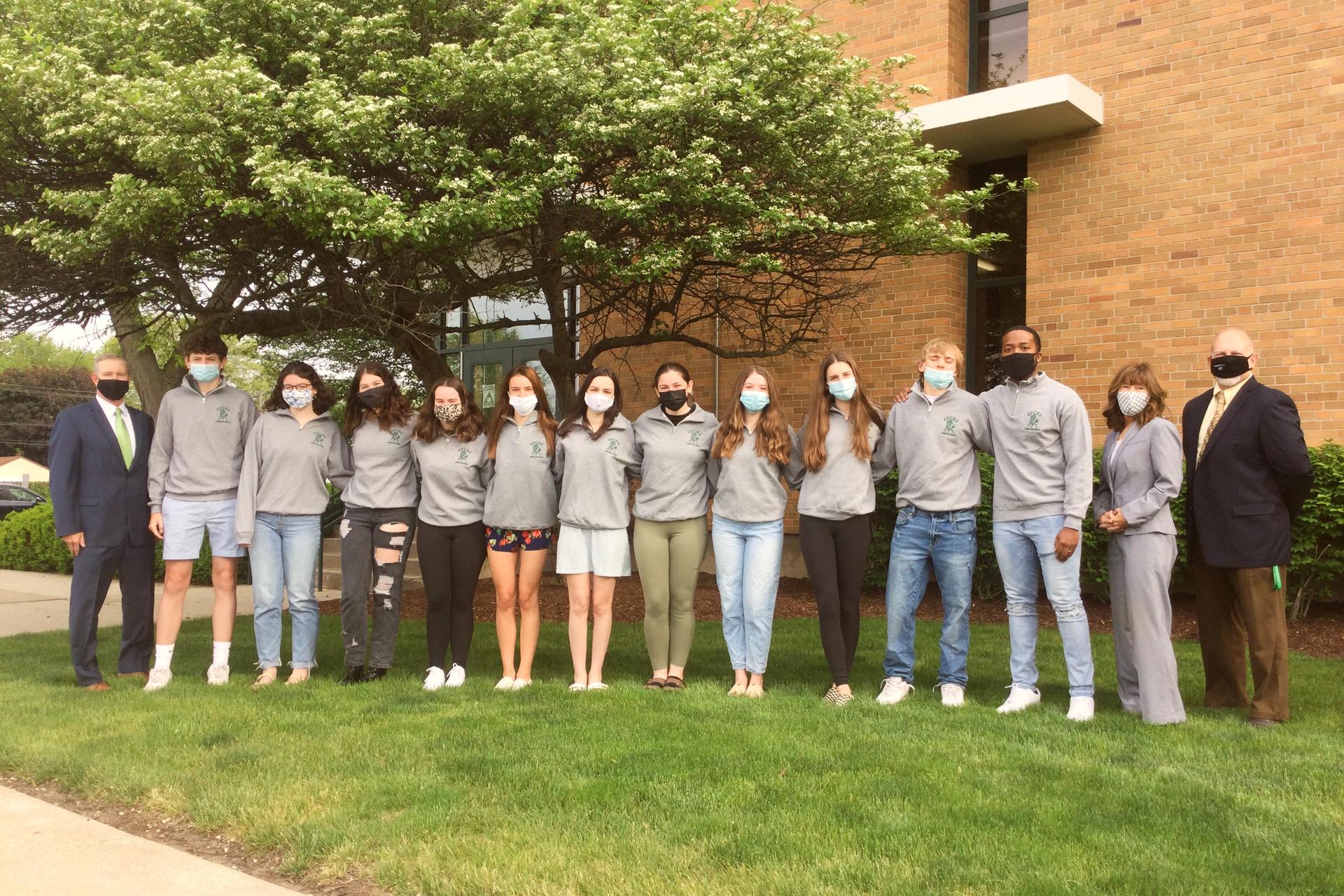 Illinois State Scholars Honored at 3rd Annual Breakfast
Congratulations to our Illinois State Scholars Connor Tyrrell, Grace Beyer, Hope Michalek, Keegan Cassidy, Heidi Burke, Juliet O'Connor, Nellie O'Grady, Madeline Reynolds, Catherine Schulte, Jake Rickert, Joshua Gordon, Ernesto Mora, and Sean Campbell!
At a recent breakfast, the honorees were commended for their outstanding academic achievement and received embroidered sweatshirts proudly displaying the EPCHS Illinois State Scholar status, a Certificate of Achievement from the Illinois Student Assistance Commission, and an EPCHS pen.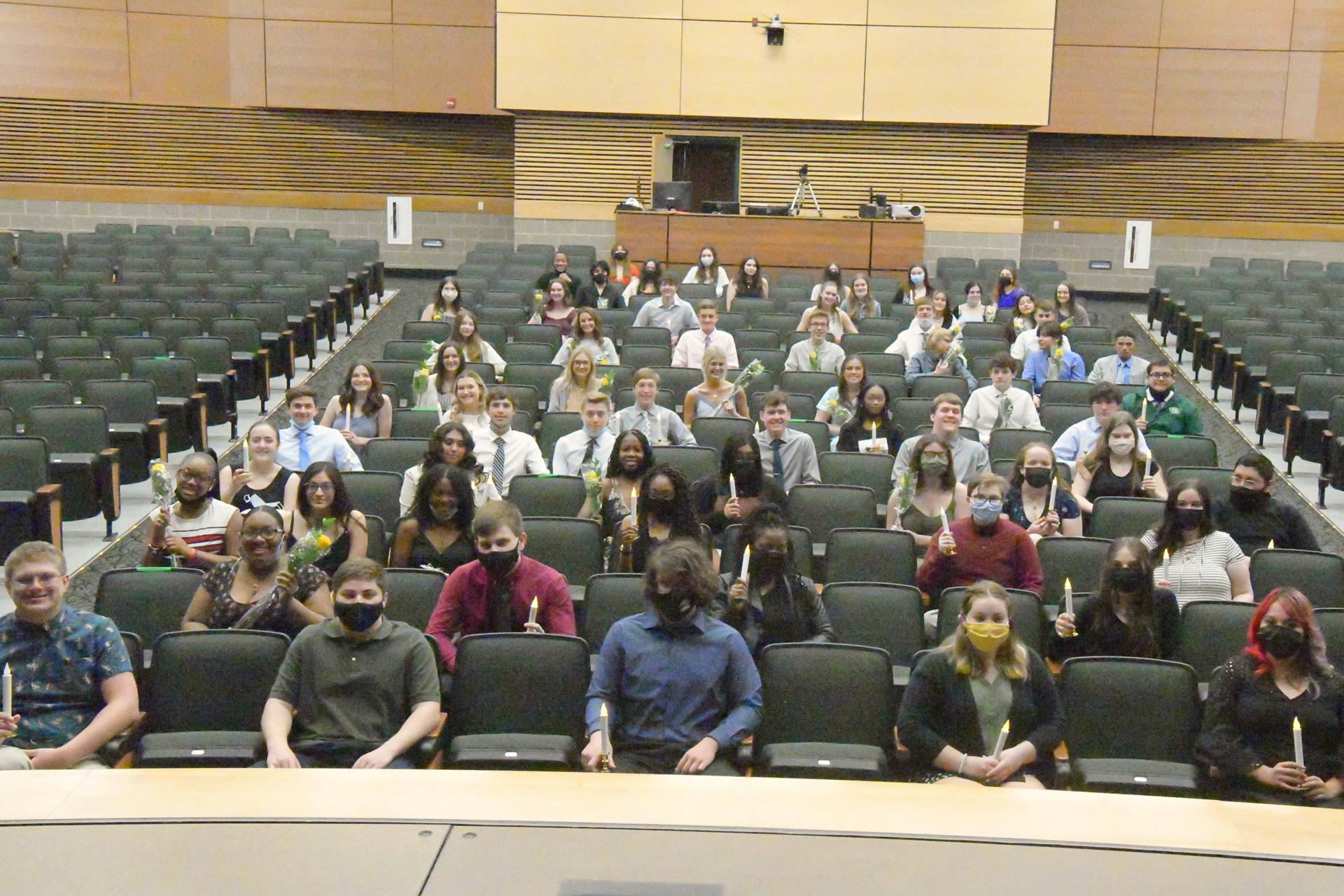 National Honor Society Inducts 46 New Members
Evergreen Park Community High School recently recognized the accomplishments of the senior members and inducted 46 new members (43 juniors and 3 seniors) into the school's National Honor Society (NHS). This was the largest class of new members in recent memory. Congratulations to all!
Evergreen Park Community High School
9901 S. Kedzie Avenue
Evergreen Park, IL 60805
(708) 424-7400