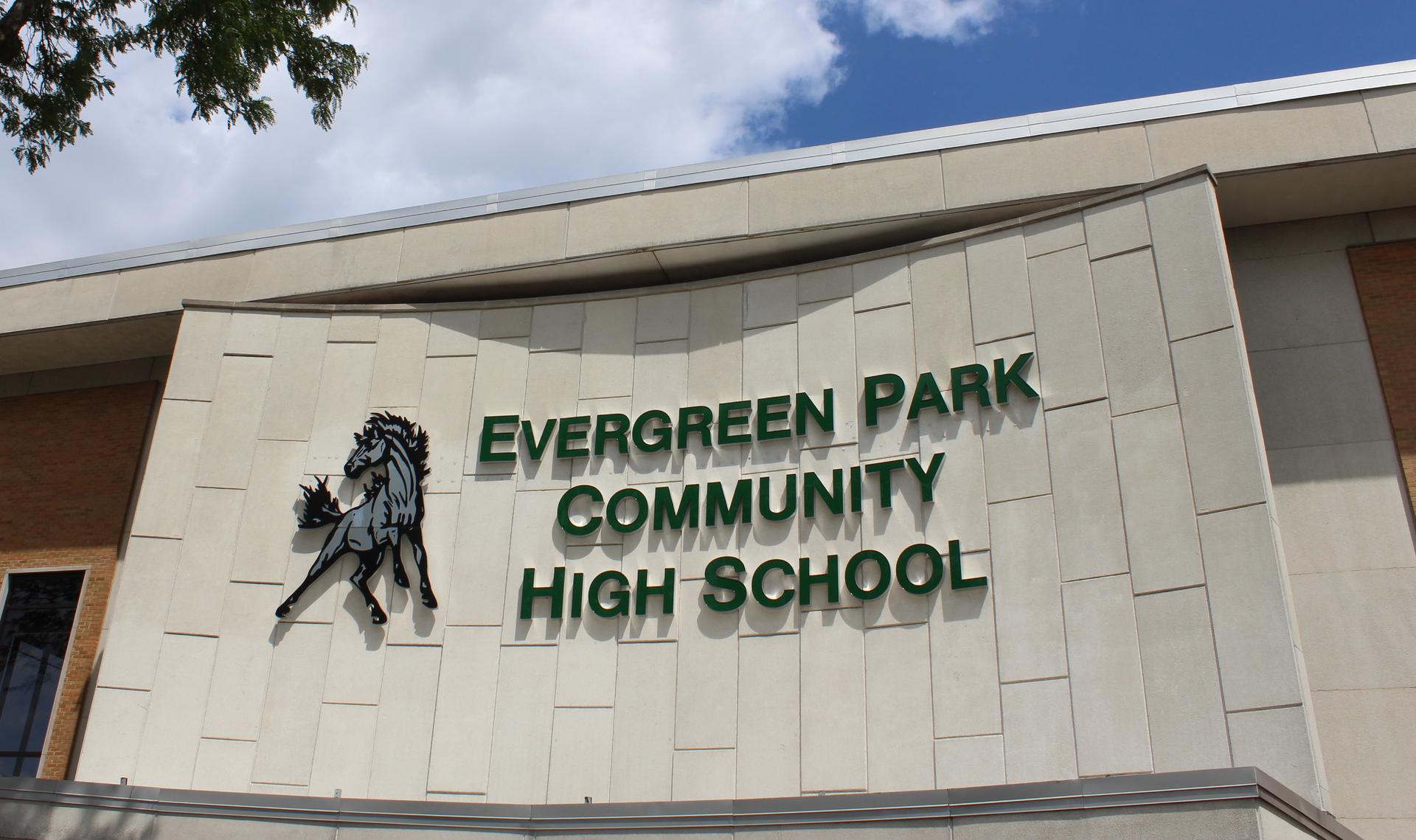 Dear EPCHS Families:
Happy New Year! We hope you enjoyed a joyous winter break and found time to unwind after a busy December.
December proved to be a spectacular month for our students who worked hard to finish up the first term of the 2022-2023 school year strong. This is the first school year in some time in which the two terms are split at the break, and, from what we've heard, the student body is appreciative of this change.
Bad weather did force us to delay the final day of the first term exams to January 10, and we are beyond appreciative of our students who adapted well to the late change. The transition to the second term the following day went smoothly as well.
The break gave us a chance to reflect on the many successes of term one, while looking forward to the even loftier goals we have for 2023 and beyond.
Highlights from December alone include a spectacular Winter Concert put on by our band and choir groups, our Illinois State Scholars honored with a free breakfast and senior Jack Donnelly making it three years in a row in which an EPCHS student has been awarded the prestigious Chick Evans Scholarship.
Congratulations to our Varsity Wrestling Team on winning the Dual Conference Championship!
Sincerely,
Thomas O'Malley, Superintendent
New eSports Lab Unveiled In LRC
A new eSports lab has been completed in the school's Learning Resource Center. The finishing touches were made just in time for the December 9 eSports tournament EPCHS hosted for middle school students living in Evergreen Park.
Many EPCHS students have already made good use of the lab, as the IHSA's second-ever eSports season is just about to get underway.
And... we just learned that the lab will be on display for eSports students across the state as the IHSA has announced that EPCHS will host the state tournament this spring!
17 Seniors Named Illinois State Scholars
Above: Front row – left to right: Kennedy Shelby, Karalyn Burke, Jamia Head, Kaitlyn Higgins, Katharine Downey-McGurk, Julianna Black, Helen Joyce
Back row – left to right: Superintendent Thomas O'Malley, David Ortiz, Olivia Doran, Katherine Beyer, Paul Lieske, Leo Cassidy, Noah Flores, Noah Valdez, Nicole Reynolds, Principal William Sanderson
Not pictured: Kailen Curran and Leo Lesauskis
Clubs Combine To Collect 300+ Pounds Of Food
The donations were delivered to the Evergreen Park Food Pantry
Clubs and organizations affiliated with EPCHS combined to collect more than 300 pounds of food for the Evergreen Park Food Pantry in the weeks leading up to Thanksgiving.
Led by members of EPCHS' National Honor Society, Student Government, Student Leadership and Service Club students, all students were urged to donate non-perishable items their during Mustang IDEA blocks.
The IDEA block led by business/technology teacher Mr. Jason Fundukian donated the most food with 55.4 pounds. Science teacher Mr. Mike Brahm's group was next with just under 46 pounds, and English teacher Mr. Chris Mikulskis's class was third with 34.2 pounds.
"It is a privilege to work amongst so many wonderful people," said Mr. Ben Nesler, EPCHS' National Honor Society faculty sponsor and Social Studies division chair.
The EPCHS National Honor Society organized a highly successful Toys for Tots drive this year. Santa's Little Helpers from the office of Worth Township picked up the donations the morning of December 16.
Mathletes Earn Medals At Conference
Every EPCHS Mathlete who competed in the Conference Championship at Shepard High School on December 7 earned a medal. Some highlights from the night include:
The senior team of Jackie Jones, Helen Joyce, David Ortiz, Nicole Reynolds, and Noah Valdez placed 2nd in the first round.
The junior team of Quetzal Estrada, Thomas Jarosz-Gobby, Alex Martinez, Saanvi Patel, and Rachel Thomas tied for 3rd in their first round contest.
Sophomores Lilli Gleason, Maggie Joyce, Luke O'Malley, and Jack Schaller and freshman Zachary Barnes placed 2nd in the sophomore group event.
Seniors Jackie Jones and David Ortiz tied for 1st in their oral presentation on Graph Theory.
Book Buddies Tradition Continues
Seniors at Evergreen Park Community High School delivered wrapped children's books to first graders at all four Evergreen Park School District 124 elementary schools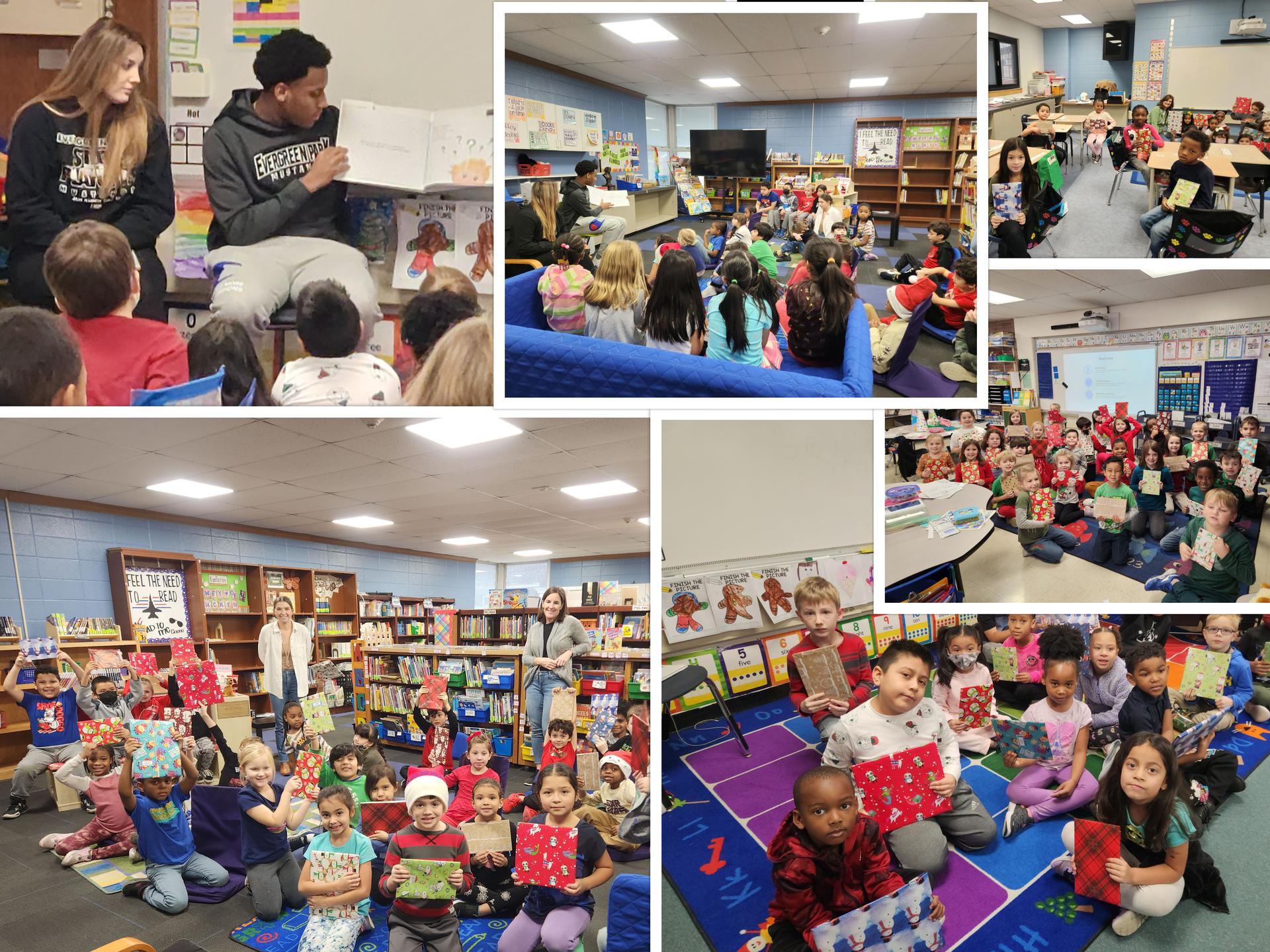 The tradition of Evergreen Park Community High School seniors teaming up with first graders at Evergreen Park elementary schools to promote literacy continued this month when a pair of Mustangs visited Southwest, Northwest, Southeast and Northeast elementary schools in Evergreen Park Elementary School District 124.
EPCHS Service Club students Jonatthan Whiteside and Taylor Evans were the EPCHS student readers in what has become an annual project dubbed "Book Buddies." Whiteside and Evans delivered already wrapped children's books to the students at all four schools and read one of the books to each class.
"This was overall such an amazing experience and I'm glad to be a part of it," Whiteside said. "Seeing the kids' excitement as they opened their gifts was truly special."
Book Buddies is the brainchild of EPCHS' award-winning Learning Resource Center team of Dr. Tina Ward, media specialist, and Library Assistant Karen Hewitt. The pair started the program in 2018 because "we wanted every kid to have a new book to open on Christmas," Ward said.
Evans said seeing the looks on the kids' faces when they received the book was her favorite part of the experience.
"No matter what book they got, they were still happy and excited to get a gift," Evans said. "I think this program is a great way to spread Christmas spirit, but also connect the elementary schools with the high school in a special way."
Follow EPCHS on Social Media!
Wrestling Team Wins Conference Title
The EPCHS varsity wrestling team won the dual conference title in their Senior Night meet against Richards and Hillcrest. The wins put the Mustangs at an impressive 22-3 mark on the season!
Our Boys Basketball team got off to a fast start. The Mustangs are 12-9 and have impressive wins over the likes of Oak Lawn and Andrew.
Boys swimmer Nate Fernandez dominated the Oak Forest Pentathlon on December 2. He finished first overall in the 100 backstroke, 100 freestyle and 200 individual medley, while getting second in the 100 butterfly and third in the 100 breaststroke.
Individual successes have been noticed in Girls Basketball, Girls Bowling, Boys Bowling, Cheerleading and Competitive Dance as well.
The EPCHS Sunday Showcase schedule is set. The Mustangs Boys Basketball squad will face Leo Catholic High School at 3:30 p.m. on Sunday, February 5.
Senior Jack Donnelly has been awarded the Chick Evans Scholarship for golf caddies. It's the third year in a row in which an EPCHS student has won the award. Previous recent winners Nellie O'Grady and Danny McQuillan both currently attend Indiana University.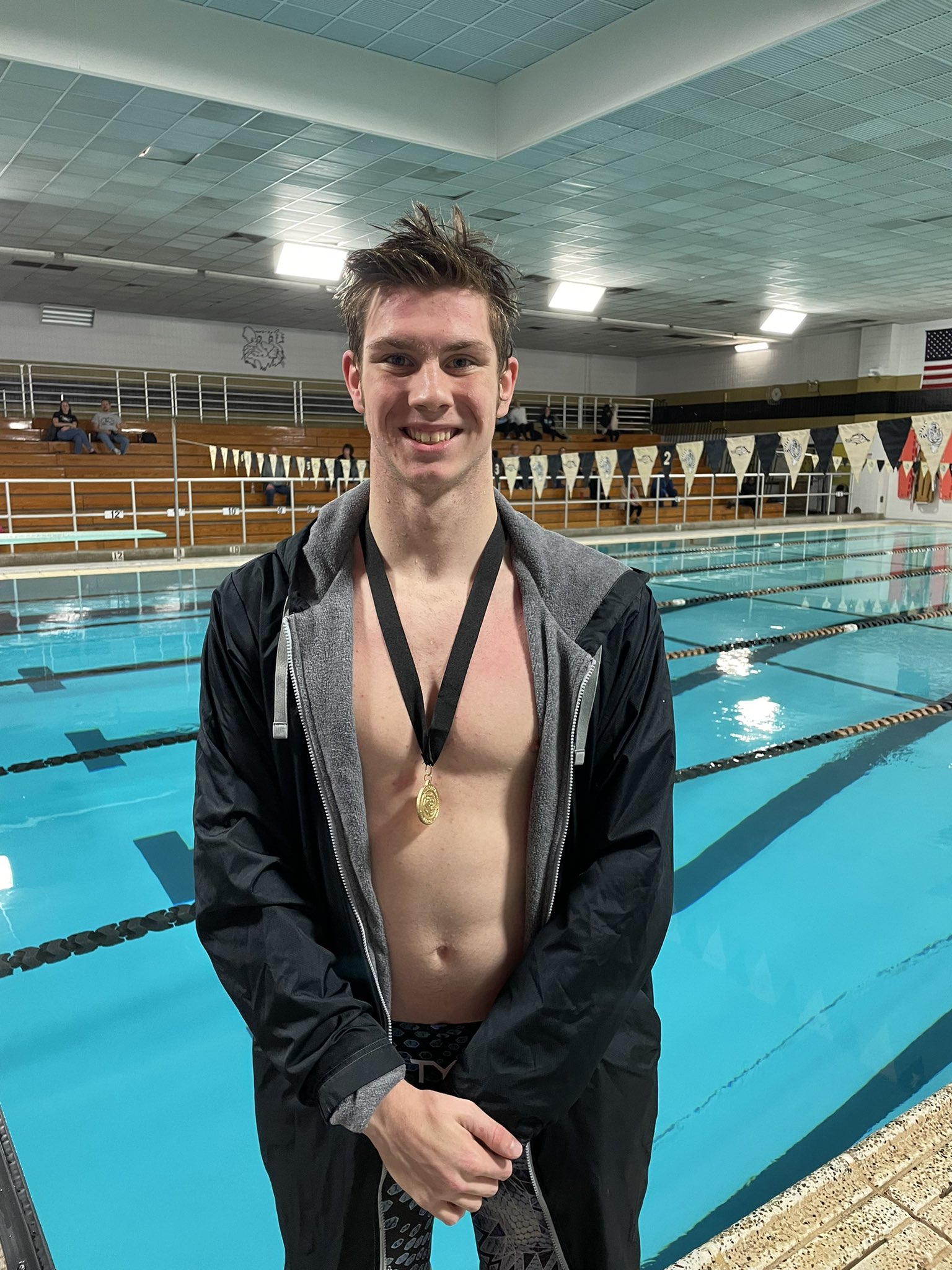 Above: Senior boys swimmer Nate Fernandez shows off one of his medals from the Oak Forest Pentathlon.
A Look Ahead: Important Dates In January
January 24: Board of Education meeting
January 25: Straight 'A' luncheon
January 27: Mustang Pride Breakfast
January 27: Karaoke Showdown to support AERO (at Reavis)
January 28: Incoming Freshman Registration