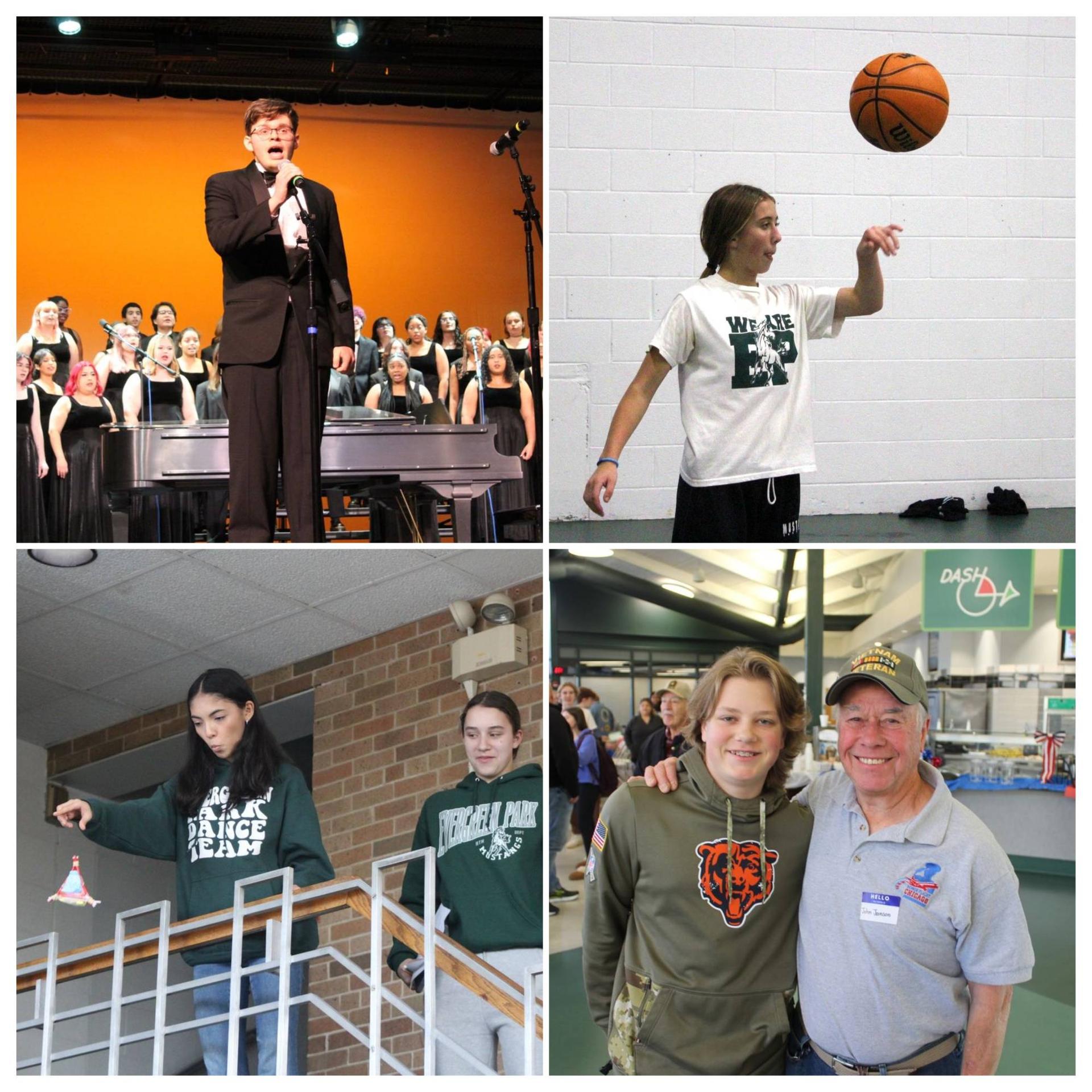 Dear EPCHS Families:
As we wrap up November and move into the final month of 2023, we continue to be grateful for having a tremendous school community. That wouldn't be the case without the support we have from Mustang parents.
We'd like to thank you for doing your part to help our parent teacher conferences go as smoothly as possible early last month.
Another thank you goes out to Mr. Ben Nesler, our National Honor Society faculty sponsor, who oversaw two of our favorite events this past month: the Veterans Day breakfast and National Honor Society induction. We were honored to host more than 30 veterans at the breakfast this year, and thrilled to recognize the academic achievements of so many amazing students.
These two events highlighted a spectacular month of November at EPCHS.
Our Fine Arts department delivered a fine performance of "The Play That Goes Wrong" during the first week of the month, with many of the same performers delivering again two weeks later at the Musical Theatre Concert. Three of these musicians - Matthew Dever, Suzy Summers and Diego Toledo - have been named to the Illinois Music Education Association's All-State Chorus and will sing among the state's best in January.
We're also excited to see winter sports seasons ramp up as a number of our teams have lofty goals and high expectations for the year.
Lastly, as we head into our winter break later this month, I would like to wish all EPCHS families a happy holiday season and wonderful new year.
Sincerely,
Thomas O'Malley, Superintendent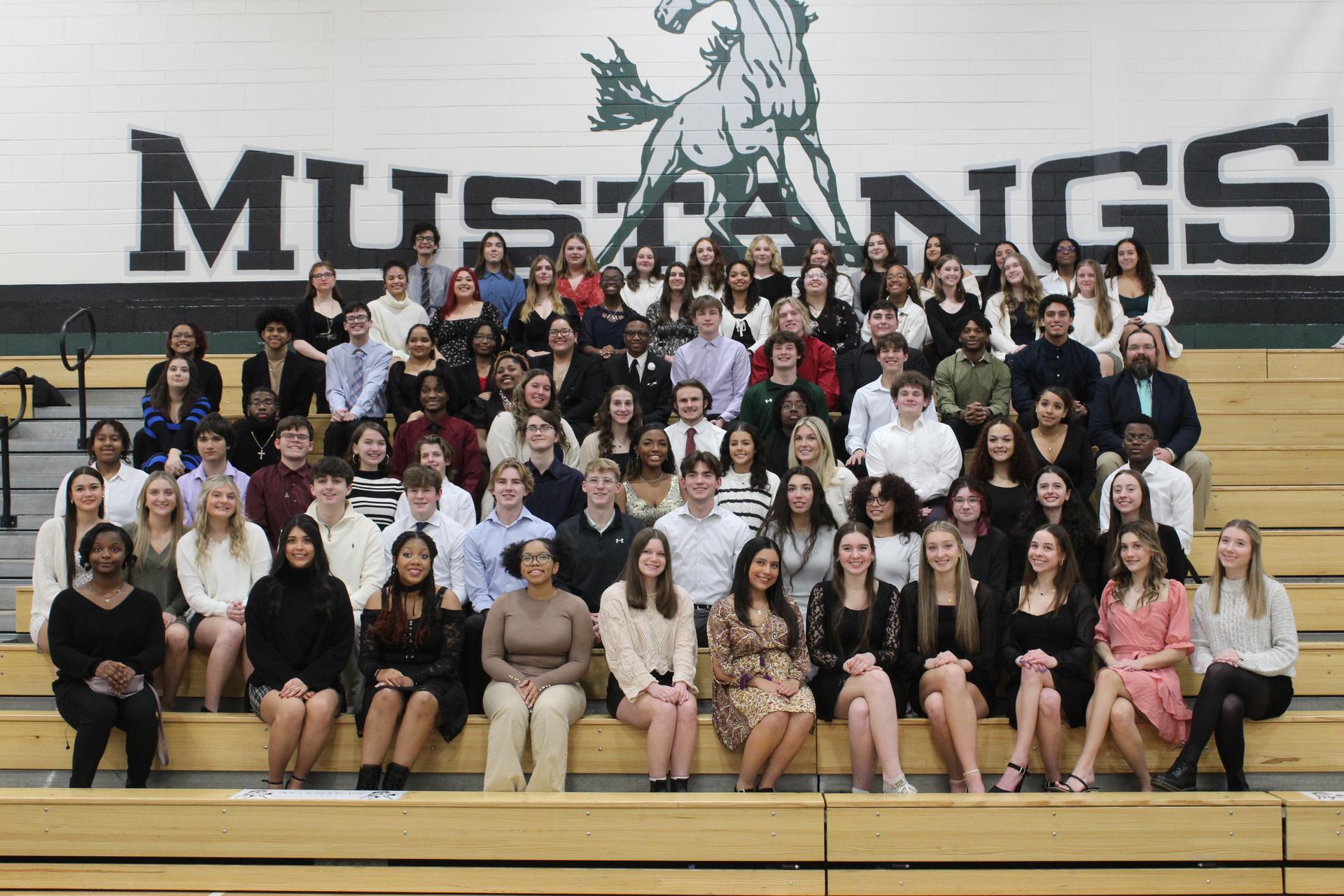 NHS Inducts Its Newest Members
The National Honor Society at Evergreen Park Community High School inducted 45 new members during a November 29 ceremony at the Batho Auditorium.
New members of the NHS are Alfred Aina, Lucy Anderson, Jack Bledsoe, Joseph Brandt, Nathan Brannigan, Madeline Bruno, Joie Burns, Maximillian Castillo, Matthias Davis, Cecilia Deranek, Tyler Duran, Lamiya Easley, Hope Etapa, Maeve Faulkner, Aaliyah Frazier, Lilli Gleason, Margaret Joyce, Laura Kane, Makayla Knight, Kyziah Lewis, Benjamin Long, Alexia Lopez-Stout, Natalia Macias, Jaliz Matheny, Octavia Miller, Xalani Mitchell, Martie O'Connell, Gerald O'Hare, Margaret Palmer, Heather Paterson, Dianna Rosillo, Jack Schaller, Michael Shannon, Daphne Sichelski, Rowan Smyth, Sheridan Stiles, Rosebud Summers, Suzanne Summers, Quenton Talbott, Cameron Taylor, Terrence Turner, Erin Wade, Aubrey Walczak, Kendra Walczak and Ilaan Wheeler.
Veterans Day Breakfast Draws Record Crowd
On November 13, the National Honor Society at Evergreen Park Community High School hosted its annual Veterans Breakfast and the turnout was one of the largest in recent memory, hosting 33 veterans and their families for breakfast provided by the amazing EPCHS kitchen staff.
This was the 15th year for the breakfast under current NHS leadership and each year it has grown in the number of guests. Amazingly, there are guests who have been to all 15 breakfasts. During breakfast, the members of NHS are paired up with a veteran guest and interview the veteran during breakfast and then introduce the veteran at the end of the program. We were honored to host Evergreen Park Mayor Kelly Burke as well, who addressed the guests.
New additions to the breakfast over the past few years have been the inclusion of a place setting for those soldiers missing in action and having two students, Ilaan Wheeler and William Rodriguez, playing Echoing Taps on their trumpets.
"To me, Veterans Day is a day of honoring all veterans who have served and are currently serving in the US military," NHS student Theresa Brady, a senior, said. "The Veterans Breakfast gives me a chance to talk with my father about his experience in the US Armed Forces. It is also interesting to hear about the stories of other veterans at the breakfast. After attending many military events with my father's unit, it is nice to see EPCHS give the same respect to all branches of the military."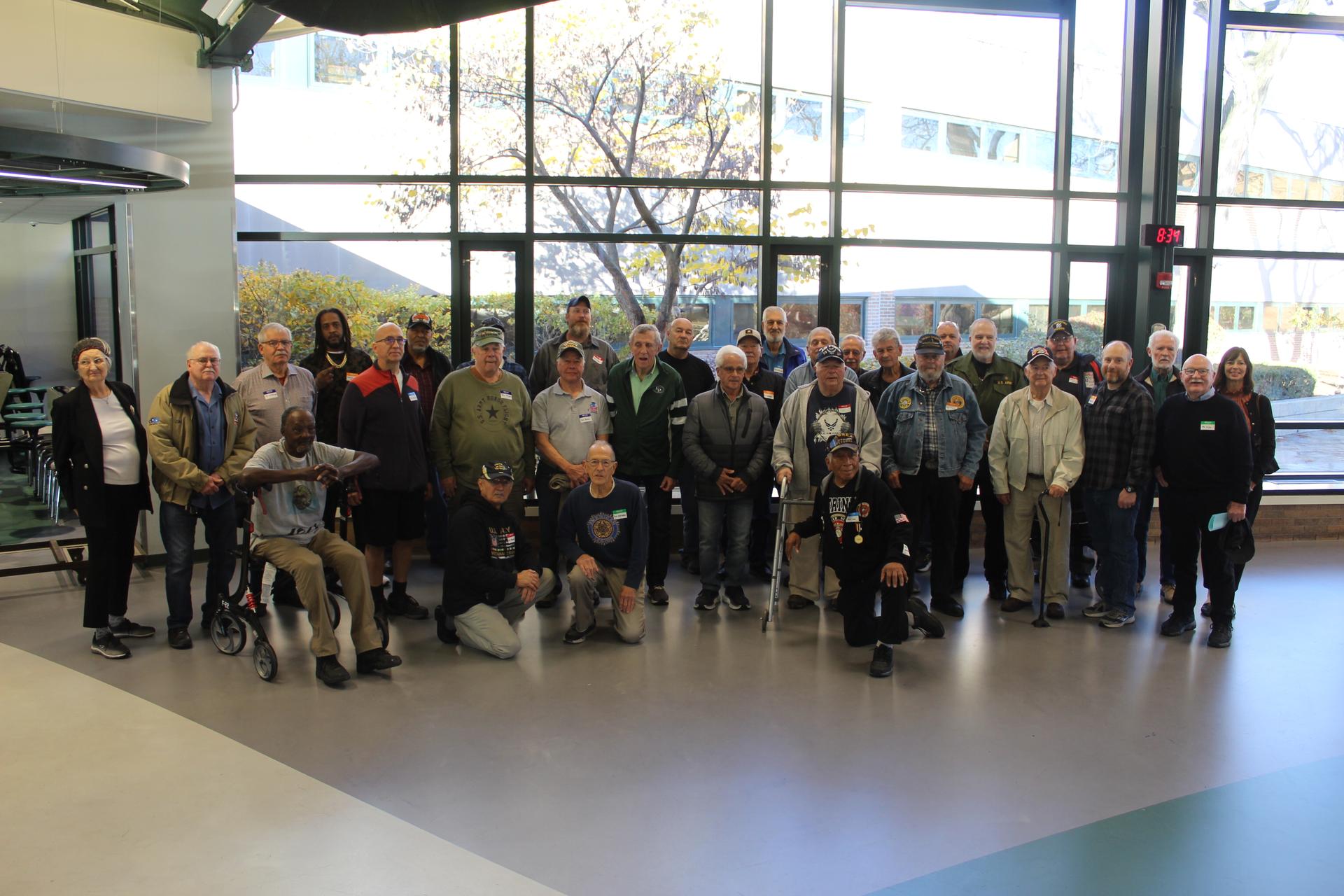 Veterans in attendance at the 2023 Veterans Day breakfast were:
Matt Brady, William Johnson, George Peso, Michael King, Shawn Hughes, Derrick Milton, John Janson, Richard Jaworowski, William Ven Huizen, Dave Wolfe, Tom Sieloff, John Black, Jesus Holguin, Frank Laos, Bob Vogeltanz, Bob Hestroffer, Steve Fenes, Ed Cypser, Jack Woodfork, Stan Urbanczyk, Frank Zawaski, Agapito Llamas, Johnnie Smith, Jim Joyce, Ken Witowski, Russell Klimowski, William Dever, Gene Kyle, Carita Wise, Bill Dever, Gerry Prendergast, Marcos Mendez and Virginia Polak.
Students in Block 3 and Block 4 science classes spent the period studying the art of making pancakes on the final day of school before Thanksgiving break.
After making a few, students were tasked with noting how the pancakes differ in texture, color and taste.
Counseling Department Recognized With Award
The EPCHS Counseling Department has been presented with the 2023 Recognition of Excellence Certificate for Financial Aid Application Completion.
EPCHS has earned a 'Gold' rating by the Illinois Student Assistance Commission for attaining a financial aid application completion rate above 85% for the Class of 2023.
Pictured below are, from left, Veronica Almendarez, Tom Eisenbraun and Eileen Durkin.
Thank you, Board Members!
November 15 was National School Board Member Recognition Day. We'd like to extend a big thank you to the seven members of the Evergreen Park Community High School District 231 Board of Education for their passion and dedication to our school and community. Student board ambassadors Micky Joyce and Shyair Rowser presented certificates of recognition to Mary Zofkie, Maryann Kutschke, Tom Marsan, Mike Kress, Merikay Marzoni, Tom Schergen (not pictured) and Larry Symanski during the November school board meeting.
IT'S THE MOST WONDERFUL TIME OF THE YEAR!
The annual National Honor Society Toys for Tots drive begins on Monday, December 4. Donate a new, unwrapped toy (no stuffed animals please) before or after school in the LRC for a local child. The last day to donate is December 14. All EPCHS students who donate a toy will be entered into a raffle for a local gift card.
PLEASE JOIN US!
Evergreen Park Community High School will unveil the newly revamped 3rd floor during a grand opening ceremony on Tuesday, December 19, at 6 p.m. The 3rd floor of the school building will be used for the first time in 25 years when it reopens as the EPCHS Training Center.
Senior EPCHS Cross Country star Rocco Cipolla has announced that he will continue his academic and athletic careers at Roosevelt University in Chicago.
Jack Hughes, a Mustang baseball star, also announced his college choice. He'll be going to school and playing baseball at Concordia University Wisconsin.
Basketball season has tipped off, with our varsity boys team sporting an undefeated 5-0 record and won the championship in the season-opening Lisle Thanksgiving tournament.
Our girls basketball team is off to a hot start as well, earning home victories over Kennedy, University High and Tinley Park during the first couple weeks of the season.
Owen Doogan has paced the EPCHS Boys Bowling program in the early season, notching a 243 game in one of the first meets of the season at Arena Lanes.
The GYM/JAM at the EPCHS Sports Complex continues to grow in popularity among Evergreen Park kids in 5th, 6th, 7th and 8th grades. This year's event on the Tuesday before Thanksgiving break drew more than 100 kids who participated in kickball, dodgeball, basketball and more at the facility on 91st Street.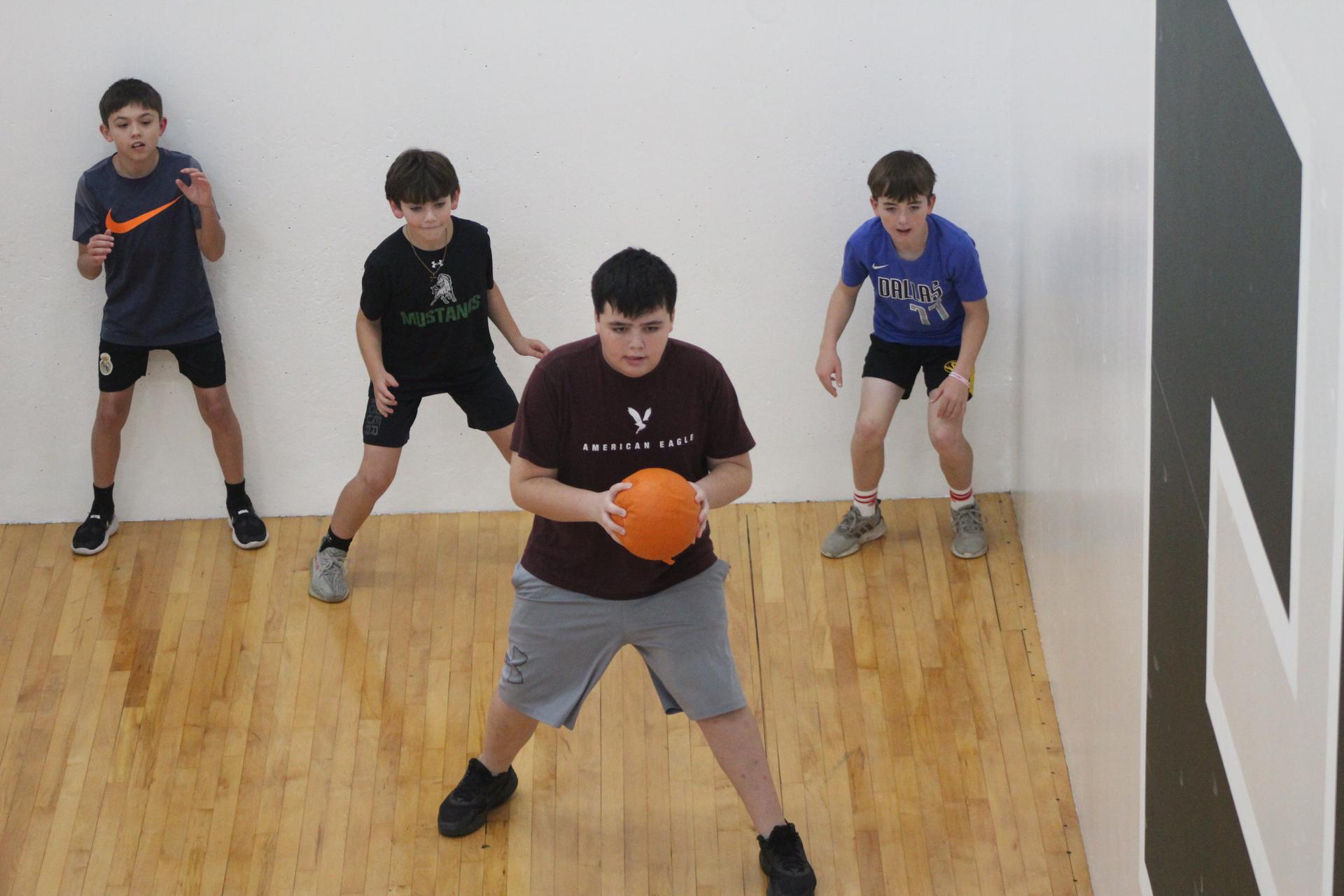 December 1: Shadow Day
December 5: Winter Fine Art Festival, at Evergreen Park Public Library
December 6: 7th/8th Grade Open House
December 13: Winter Concert
December 15: Shadow Day
December 16: Madrigal Feaste
December 18: Prom Parent Meeting
December 21: School Improvement Day, 12:05 p.m. dismissal
December 22-January 8: Winter Break